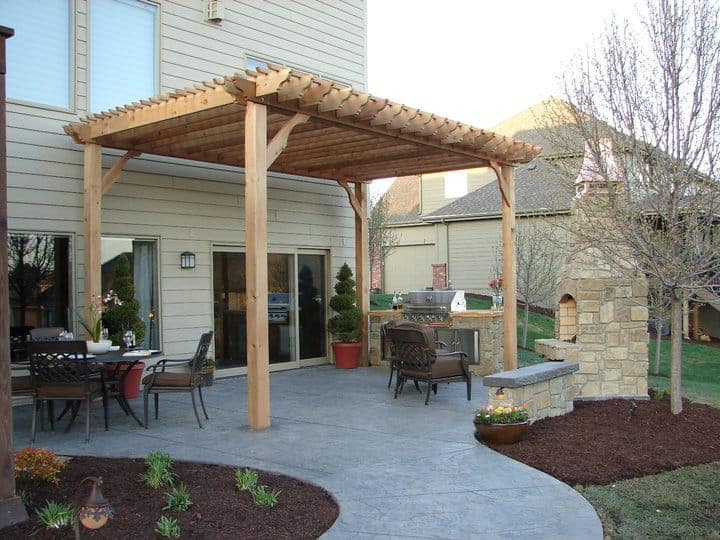 Although our pergola kits are easy to install, many customers hire a professional to handle the installation and to assist with other projects like staining/painting, patio/pavers, hardscaping, and outdoor kitchens. Pergola Depot has this listing of a network of pergola installers and service providers in the United States and Canada as a reference for our customers.
Would you like to add your business to the Pergola Installer/Service Provider Directory? Or are you looking for a pergola installer?
If you're a professional and would like to create a listing, please use the Contractors Program Info button below to apply. If you're a customer in need of a local installer, please use the search function below to see if we have any listings in your area. Please be advised that Pergola Depot is not affiliated with the businesses in the directory. It's up to you to determine if the business will be suitable for you to use to complete the pergola installation or other related projects you may have. You may want to check to make sure they are licensed, insured, and have the ability to do the job.
Business Name
API Solar
Business Description
API Solar is a design, engineering, construction and development support
services company focused on the implementation of solar photovoltaics and
associated energy efficiency strategies.
Founded in 2009, American Products International USA created its solar
division in 2015 with a team of experienced forward thinking individuals
specializing in the management of residential, commercial, industrial,
institutional and government solar PV projects.
Our services cover every aspect of the project from start to finish:
• Feasibility Studies & Site Evaluations
• Design and Engineering
• Financial Analysis & Performance Simulation
• Equipment Selection & Procurement
• Document Administration (Incentive Filing, Permitting & Interconnection)
• Installation & Project Management
• Training & Post-Project Monitoring and Support

We are headquartered in Springfield Illinois and service the surrounding area inside a hundred mile radius.
Other Services Offered
Pergola installers.
Business Website
http://www.apisolar.com
Primary Phone Number
(217) 679-3399
Address
3888 N Peoria Rd
Springfield, Illinois 62702
United States
Map It
Facebook link
https://@apisolarusa
After you've joined our Contractor Discount Program, you can submit your info here to be considered for the Pergola Installer Directory: