14 x 20 Pergola Kit
Enjoy the outdoors relaxing under your stylish 14′ x 20′ pergola from Pergola Depot.
If you've been looking for a high-quality, strong, and weather-resistant pergola, then look no further. The 14×20 pergola kit is engineered for the best structural structure and is designed with notched rafters and double beams to add to its supreme strength. Also, the 14×20 pergola features a market-leading design that blends contemporary and traditional appearance.
Use this pergola to cover your deck or patio, adorn your garden, and protect your car. You may also use the pergola to protect your outdoor dining area and barbeque. Above all, the pergola is easy to assemble for your outdoor space. Choose the right pergola kit 14×20 from Pergola Depot today. The 14×20 pergola provides an ideal shade for a large family enjoying a meal around the table.It's a nice fit for a group of friends who love chilling in the shade by the pool. The pergola comes pre-cut, and it's definitely easy to assemble. Made from premium and tested grade wood, this pergola is a work of beauty and is weather-and decay-resistant. Add a coat of stain or sealant after installed (2-3 months after pressure treatment dries if pine, or right away if cedar) and then every couple years, and you'll have a beautiful structure to enjoy for many years.
Our pergolas are built from high quality lumber that allows you to apply various finishes. We use only premium-grade wood to make our pergolas. Thus, you're almost certain that the pergola is durable, and you'll use it for many years.
Choose from Four Unique Styles of 14×20 Pergolas
---
Different pergola customers have varying needs and preferences. And having served different clients from far and wide over the years, we're aware of what our customers need. So we made sure to produce four unique pergola designs to fit your style and outdoor design. Read on to find the four unique designs of our 14×20 pergola kits.
If you've been searching for the right pergola for your garden or backyard, you can stop your search. The Big Kahuna pergola is built to provide plentiful space for all your outdoor needs. Built to withstand the worst weather elements, including wind and waterfall, the Big Kahuna is durable to give you extended service. Furthermore, the pergola comes with beefy posts, top slats, rafters, and angle braces for a classy, commanding look and maximum space for outdoor events and entertainment.
The Sombrero has the same solid design and quality construction as the Big Kahuna pergola kit. The only difference is that the Sombrero has half the slats and rafters as the Big Kahuna. Taking half the rafts and tops slats out makes this pergola kit capture the open feel of the outdoors.
The Melbourne has the same design as the Big Kahuna, but offers a more open and budget-friendly design. With 4-6 rafters and no top slats, this design offers flexibility in adding some finishing touches.  Leave it open for light and air to float through, or choose an optional shade sail or retractable canopy for some extra shade and a splash of color.
If you want a pergola kit that's simple and stylish, go for the Fedora Pergola Kit. This stylishly looking pergola comes with an unnotched roofing system that you'll love sitting under to capture some sun rays and still enjoy a cold breeze that floats in freely.
---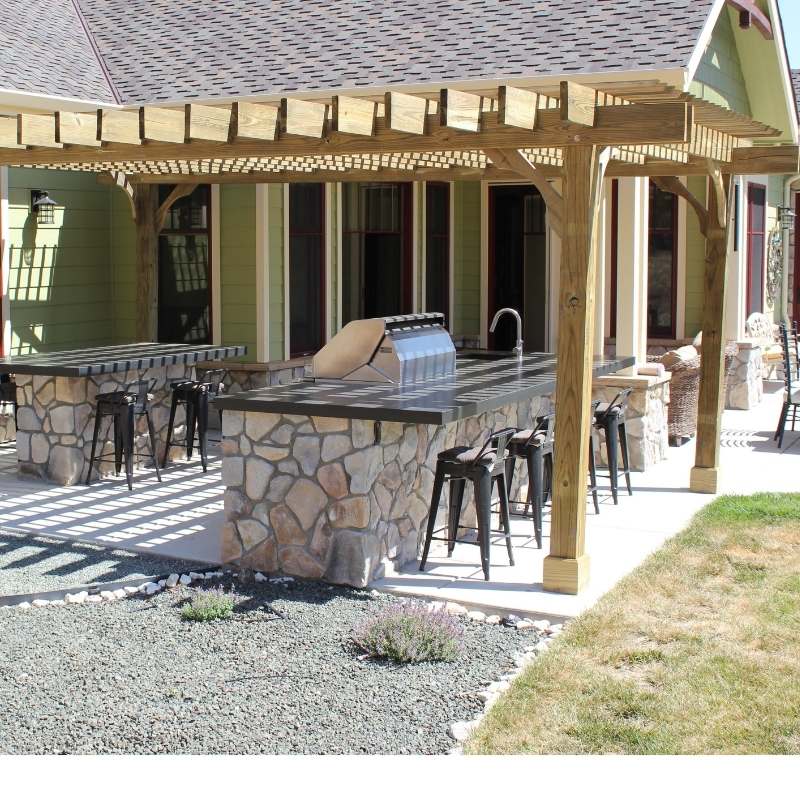 How do I Install the 14×20 Pergola?
---
We provide you with an installation guide to help you set up your 14×20 pergola. The installation instructions are easy to understand, so it won't take you long before setting up and securing in place the 14×20 pergola to the ground or wall. You may want to refer to the installation details before you start the installation process. Have 2-4 friends or family ready to help out. Don't hesitate to reach out to us if you need any help with installation. We provide free and timely advice to all our clients.
Shop Pergola Depot for 14×20 Pergolas
---
Are you in need of a long-lasting pergola that adds beauty to your outdoor space and allows you to sit outside without cooking in the hot summer sun? Pergola Depot has stylish and durable14x20 pergolas that are just a perfect addition to your patio or garden. That's not all; our 14×20 pergola kit features an installation guide that makes it easy to set up the shade.The kit also comes with bolts and posts to anchor your pergola firmly to the ground or the wall. Give us a call today, drop us an email, live chat, or hit us up on social media to place your order. Buy from Pergola Depot, buy quality.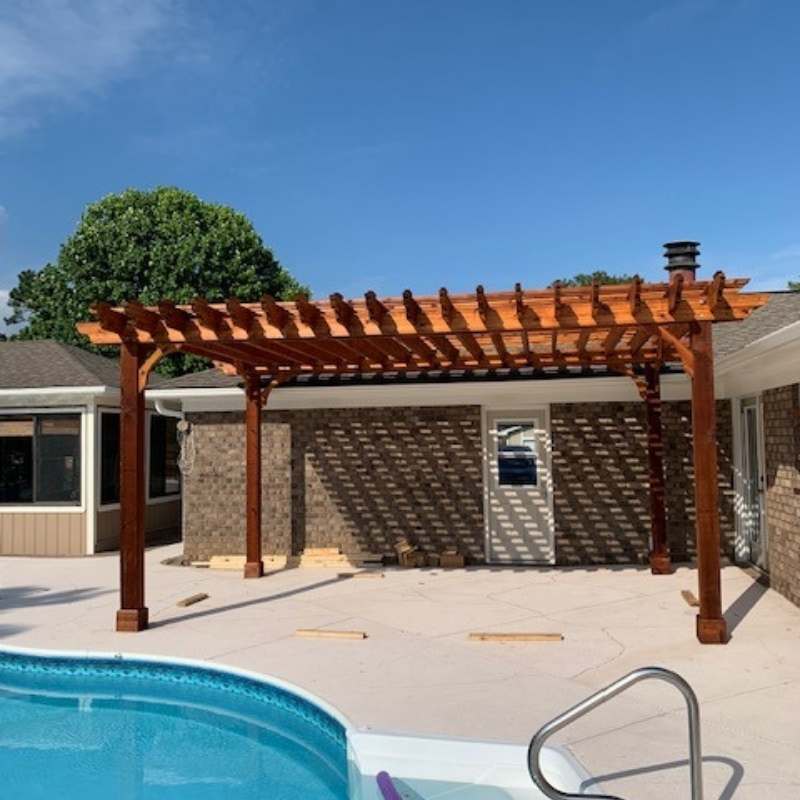 Do You Have Other Pergola Shade Options?
---
Our 14×20 pergolas can also accommodate custom-made shade sails and retractable canopies. You can select various fabrics and colors to create a unique look that matches your tastes to complete your outdoor space. Choose the shade sail or retractable canopy to match your 14×20 pergola style.