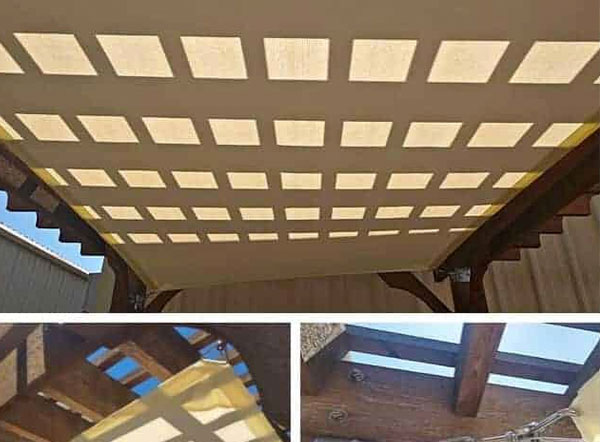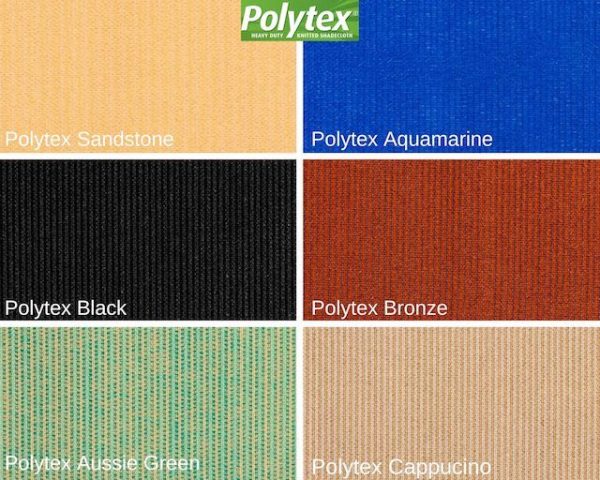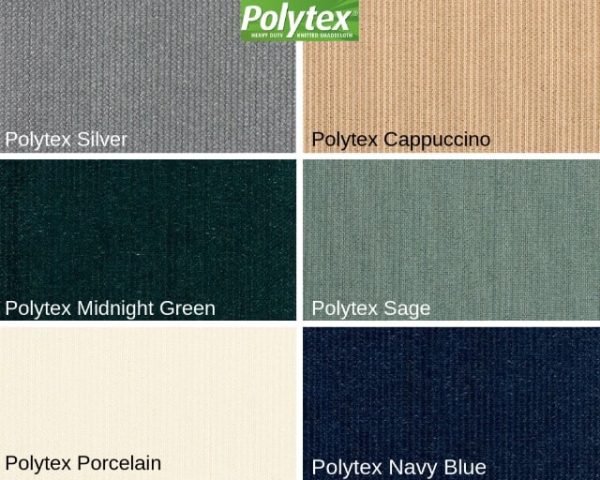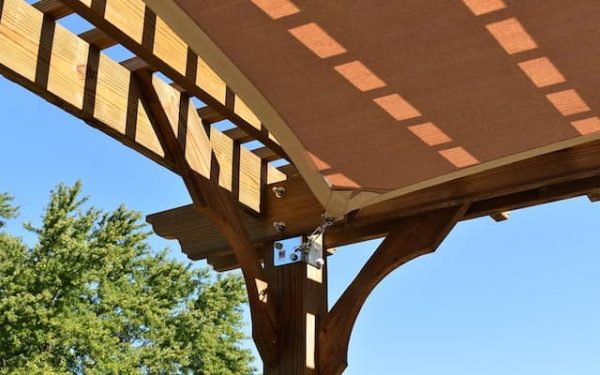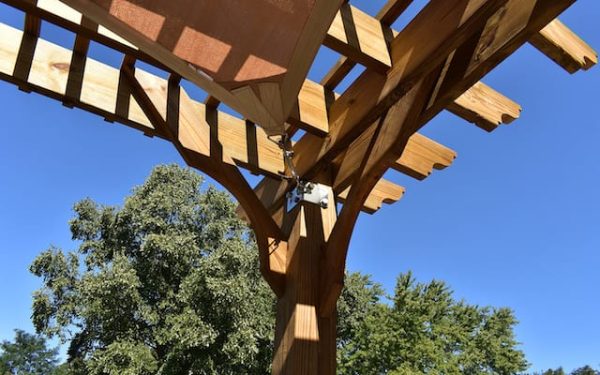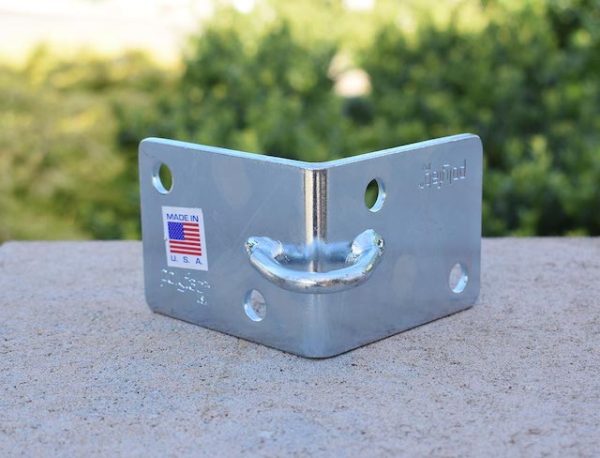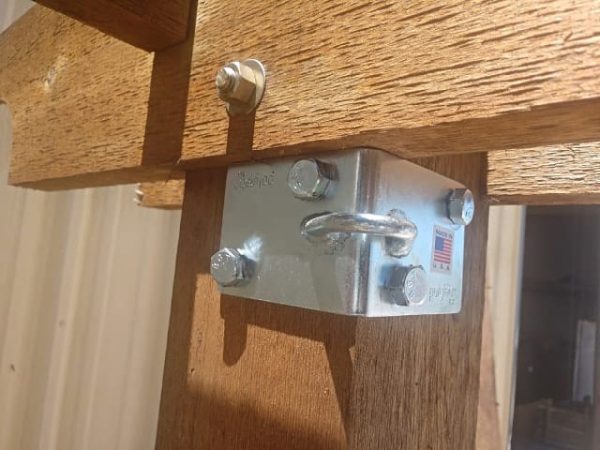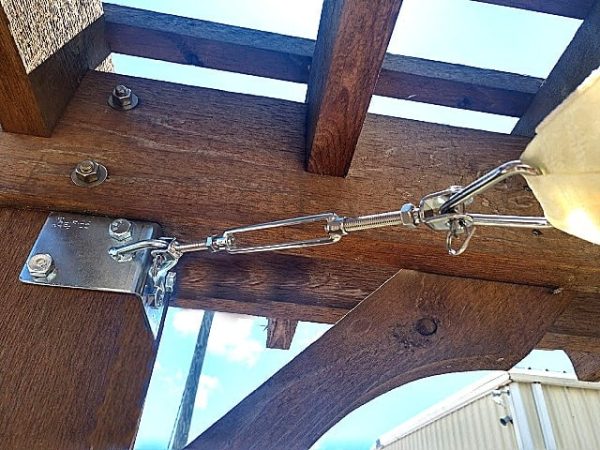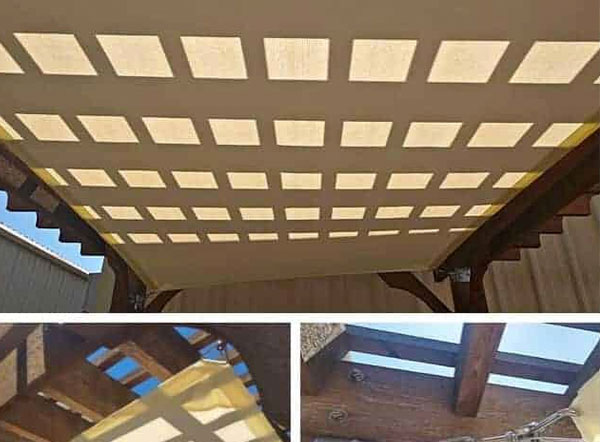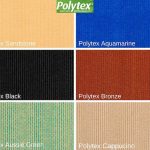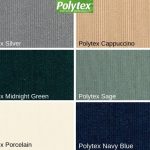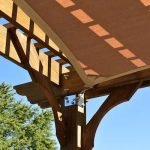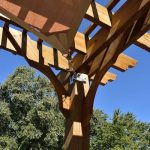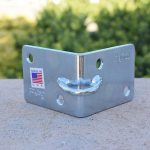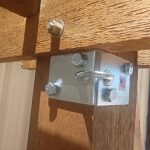 Outdoor Pergola Sun Shades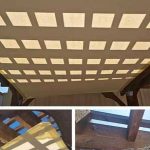 Outdoor Pergola Sun Shades
Extend the season of your outdoor deck, patio, or outdoor dining area with a pergola shade sail. Uniquely sized to fit Pergola Depot pergolas, our pergola shades give you protection from unwanted sunshine, while adding style and beauty to your outdoor entertainment areas. Choose from UV-blocking water resistant fabric in one of 11 popular color choices.
Quality pergola shades are sized to fit our standard size freestanding Melbourne, Big Kahuna, Sombrero pergolas with 6×6 posts and overall dimensions of 8'x8' up to 20'x20' (inside post to post dimensions of 4'x4' up to 16'x16').
The Pergola Depot Shade Sail Kit comes complete with sail constructed with Polytex water resistant fabric, high quality stainless steel mounting hardware, and installation instructions. The kits are easy to install and the sail can be easily removed for storms and seasonal needs. Use of a ratchet strap or ratcheting tie downs may be helpful to attach sail to turnbuckle. Proudly made to order in the USA.
Description
Fabric and Hardware
Shipping, Returns and Warranty Information
Description
Shade sails are a quick and easy way to create extra shade and light rain protection for your patio, while adding a touch of color and breezy style to your pergola and outdoor space. For the outdoor or patio landscaping specialist, pergola sails can customize your contemporary landscape designs for shading the garden, outdoor kitchen/dining area, or pool deck.
Pergola sail shades can be a beautiful addition to your backyard, pool deck, patio or other outdoor garden area while providing excellent protection from the sun's harmful ultraviolet (UV) rays and protection from light to medium rain. Much like a retractable awning, shade sails are a modern DIY way to add sun & light rain protection near a pool or playground, make a carport, or even commercial spaces for a picnic area, open-air restaurant or community pool.
Our shade sail kits are made by hand using all high quality marine grade materials, including UV stable marine grade threads; water, soil, and stain resistant fabric; reinforced webbing edges, and stainless steel corner hardware and attachment hardware. All shade sails come with a one (1) year limited warranty covering defects in materials and workmanship or damage to the shade sail kit sustained prior to delivery to you.
Add a pergola kit with shade sail to your patio for a complete shade package!
Sizes
Sizes range from small square to large rectangle. Sizes are offered in dimensions to fit our standard size freestanding pergolas with inside post to post measurements of 4'x4' up to 16'x16'. For standard sizes listed on the website, select the pergola size you are ordering, and the dimensions of the shade sail that corresponds to that size pergola will be listed. When fully installed, your shade sail should measure approximately 10-12 inches smaller than the inside post on each corner. Use of a ratchet strap or ratcheting tie downs may be helpful to attach sail to turnbuckle. The turnbuckle at each corner may be tightened as needed due to the natural stretch over time.
Material:
-Choice of colors in high density polyethylene canopy Polytex fabric. Exceptional quality and color fabrics that resist fading even after exposure to extreme weather conditions.
-High strength polyester edge webbing. Reinforced webbing around corners. Durable webbing and seams sewn with UV stable marine grade threads.
Hardware:
-High quality Polyfab Pro shade sail hardware
-Stainless steel lag bolts 1/2″x2″ (16)
-Stainless steel turnbuckles: SolaMesh® Turnbuckle Jaw/Jaw Stainless Steel Type 316 8mm (5/16″) (4)
-Stainless steel corner brackets 4": Polyfab™ Premium line of marine grade AISI 316/304 stainless steel, zinc plated (4)
-Stainless steel corner triangles: (4) pre-sewn into the sail fabric
Colors and Fabric
Offered in a variety of colors in Polytex fabric.
Polytex® Shade Sail Fabric: Maximum ultraviolet (UV) protection against harmful UV rays, Polytex® provides maximum people protection against the sun's heat and strong UV rays and utilizes the best UV stabilizers from BASF. Its high strength to weight ratio, UV performance and fire rating make it the ideal choice for projects where shade and protection are desired. Polytex® also provides good protection against wind, rain and hail.
Features of Polytex Fabric:
-Provides UVA and UVB protection greater than 95%
-Wind, rain, and hail resistant
-Durable
-Easy to clean
-Flame retardant
-UV resistant
-Water resistant
Standard size and color shade sails are shipped within 15-25 business days. Custom color, fabric, or size can be requested and estimated shipping time determined based on selection. Each shade sail is made to order. Please confirm that you've chosen the correct color and size prior to placing your final order. Returns and exchanges are accepted under limited circumstances (below) and will only be considered if the shade sail has not gone into production.
All shade sail kits include a one (1) year limited warranty covering defects in materials and workmanship that would prevent proper assembly or use, or damage to the shade sail kit sustained prior to delivery to you (the original owner of the shade sail). Polytex® Shade Sail Fabric is under warranty against UV degradation for 10 years.
Pergola Depot requires that our customers thoroughly inspect the contents of their shade sail kit (in accordance with our shipping policy) at the time it is delivered to ensure that all specified parts have been received and there are not any visibly damaged or defective parts. If applicable, visible damage or missing parts must be indicated on the shipper's paperwork prior to signing for acceptance of the shipment, or (if no signature was required for delivery) by sending photos of the damage to info@pergoladepot.com within 10 days of receiving your order.
See terms & conditions for more warranty information.