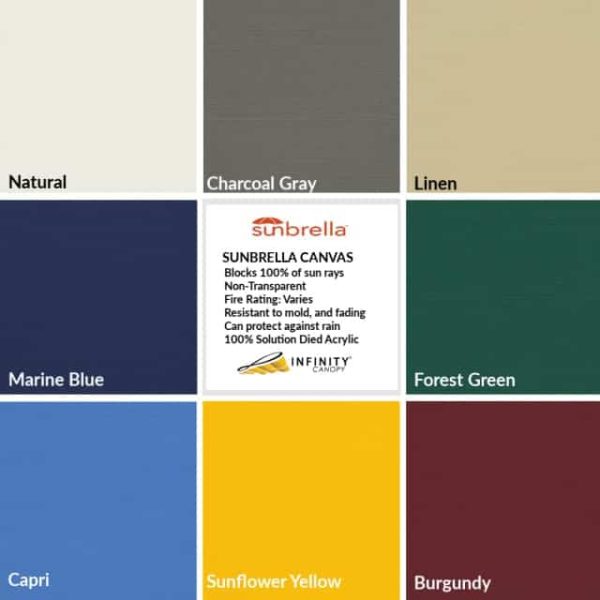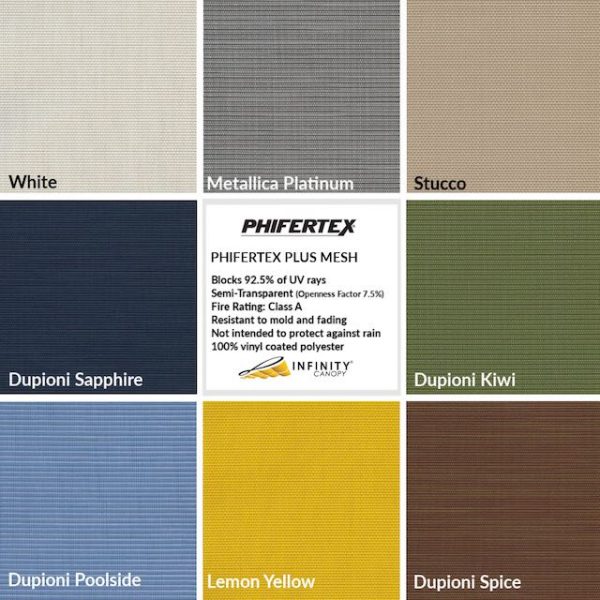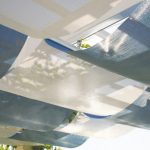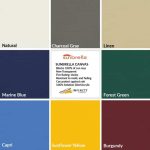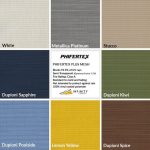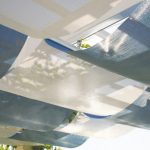 Retractable Canopy for Attached Pergolas
$1,142.00 Free Shipping
Looking for a way to add more shade to your patio? Our signature pergola kit, The Big Kahuna pergola kit is designed with rafters on 12 inch centers and top slats on 6 inch centers, so any size Big Kahuna pergola kit you choose will provide maximum coverage for your backyard project. If you think you need even more shade, add a retractable pergola canopy to any of our Pergola Depot pergola kits in sizes 12×12 up to 20×20.
The base price of $1,142 is shown at the top, and then when you select your size, any additional cost will be added to the grand total. Choose the fabric and color, then choose the size. The Pergola Size* choices are the Pergola Depot pergola kit sizes. The canopy will measure approximately 4 feet less than the pergola size for each dimension; for example, a 12×14 pergola would receive an 8×10 canopy (inside post to post dimensions).
Questions about our pergola kits? Read our Pergola Styles Comparison. Need a custom size? Submit a quote request with our Custom Quote Form. If you have other questions or need help ordering, contact us – we're always happy to help!
Description
You can add an Infinity retractable pergola canopy to any of our Attached pergola kits from 12×12 up to 20×20.
Click here for an Infinity retractable pergola canopy for our Freestanding pergola kits.
If you have or are purchasing a pergola from us and would like to purchase a canopy for your pergola, you can order an Infinity Canopy on our website and we will facilitate the order processing. Infinity Canopy will configure and ship your canopy directly to you.
The canopy sizes listed on our website are for our standard pergola kits. If you did not purchase your pergola kit from us, we recommend that you order your canopy directly from Infinity Canopy to ensure the proper fit.
If the canopy you're shopping for is to be attached to a Pergola Depot pergola kit, and you'd like help choosing the size, email or call us with your questions.
If you have questions or require service after you purchase a canopy, please visit Infinity Canopy.
How To Order
Infinity canopy is available in 5 foot width sections, so the total width of the canopy will always be a multiple of 5 feet. The sections are placed side by side with a gap in between them to cover the pergola. Simply select the fabric and the color, then choose the size pergola you are purchasing. The base price is shown at the top, and then when you select your size, the additional cost is shown for larger sizes. For a multicolor canopy make sure you select two colors.
Canopy kits are shipped direct from Infinity Canopy and will be a separate shipment from the pergola kit itself.
Infinity Canopy is a slide on wire canopy system that is ready to install out of the box. Because of its unique modular design can fit any space and be modified infinitely to meet your design and shade needs.
Ordinary slide on wire canopies are not modifiable once fabricated, but Infinity Canopy is made with individual panels and connecting bars giving you amazing features not available by any other shade system such as:
Add or remove panels to increase or decrease the length and width of your canopy.
Change your canopy's color and design within minutes.
Quickly replace any damaged section with replacement parts.
Remove and reinstall your canopy for cleaning, repairs or winterization in minutes.
Enhance your outdoor space and living experience and get the most out of your investment. Infinity canopy provides extraordinary function, beauty and versatility that custom made systems, umbrellas and other outdoor shade systems can never match.
Watch the videos below for more info about installation and an introduction to the Infinity Canopy System.
You may also like…
Big Kahuna 19×20 Pergola Kit

Big Kahuna 19×20 Pergola Kit Features

The Big Kahuna 19×20 pergola kit comes standard with:

Double 2×8 Beams
2×8 Mortised (Notched) Rafters
6×6 Mortised Posts
2×6 Decorative Angle Braces
2×2 Top Slats
Stainless Steel Hardware
Optional Galvanized Post Mounting Hardware

Select your options below to customize your pergola kit: Wood Type, Freestanding or Attached, Post Length and Post Mounting Method, End Shape, and Post Base Trim.

$

5,500.00 Free Shipping