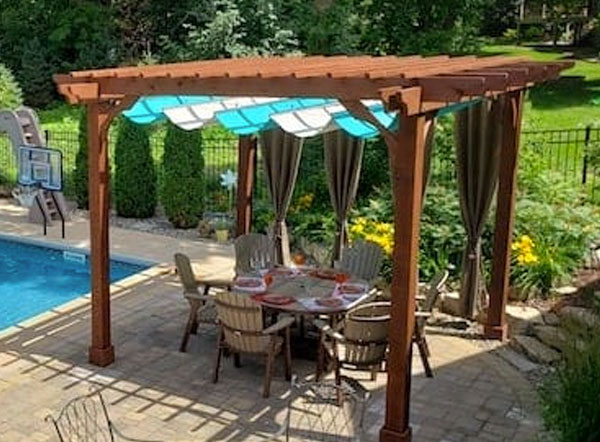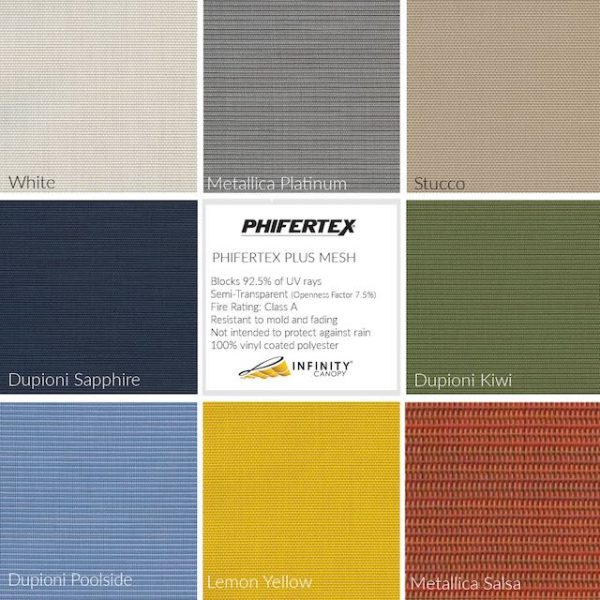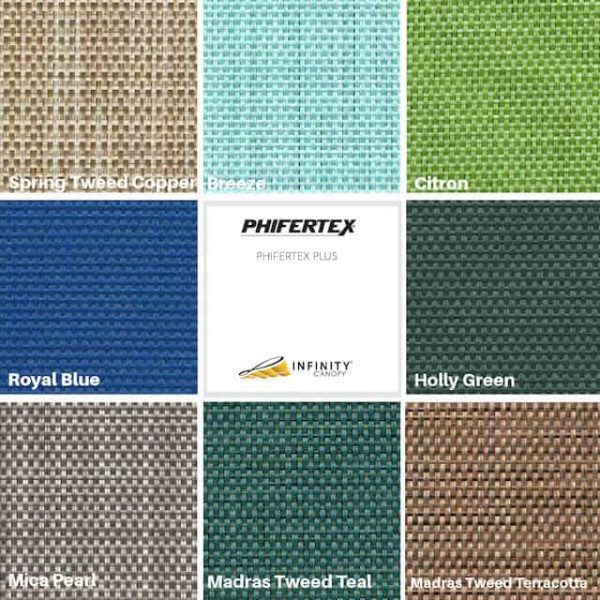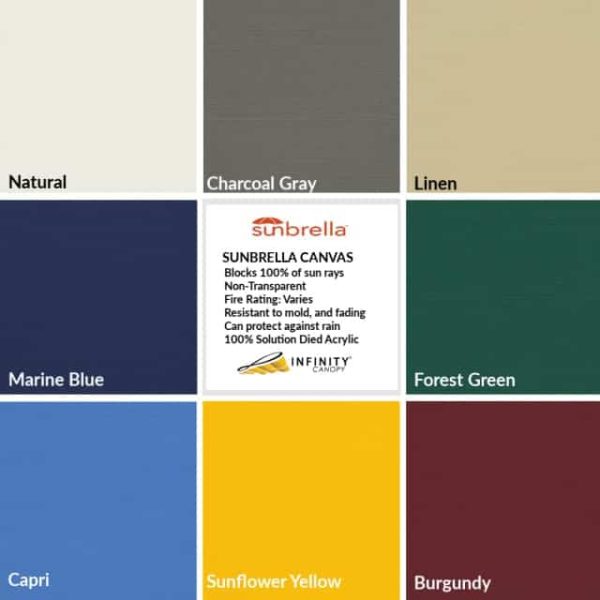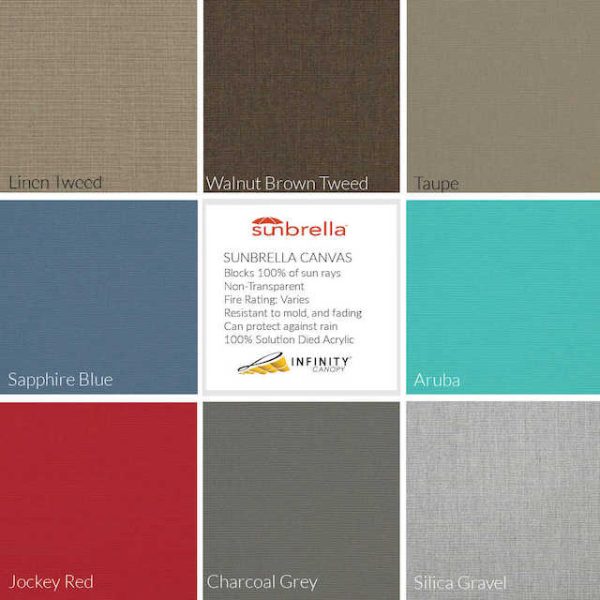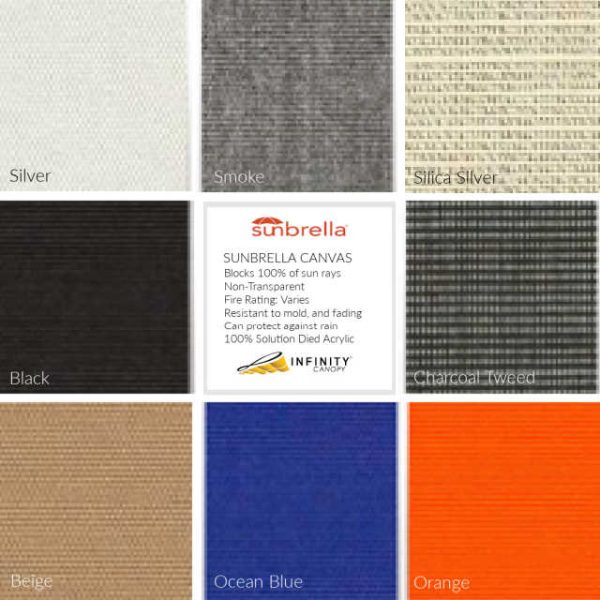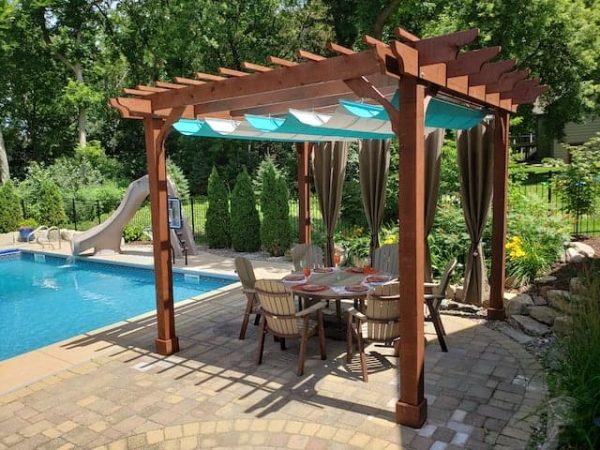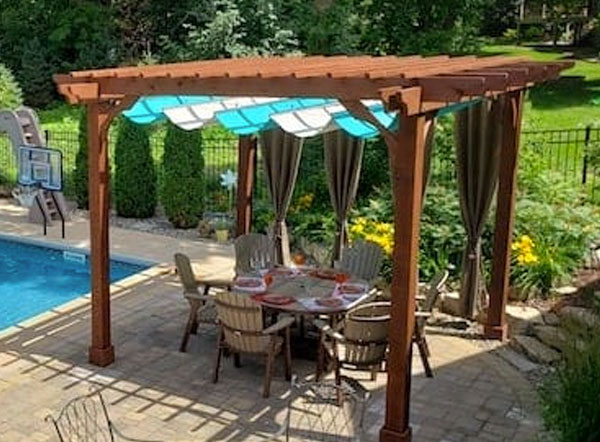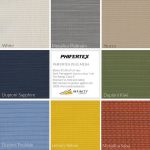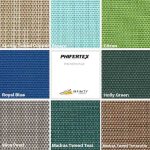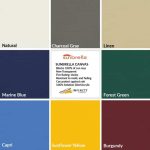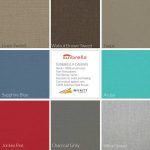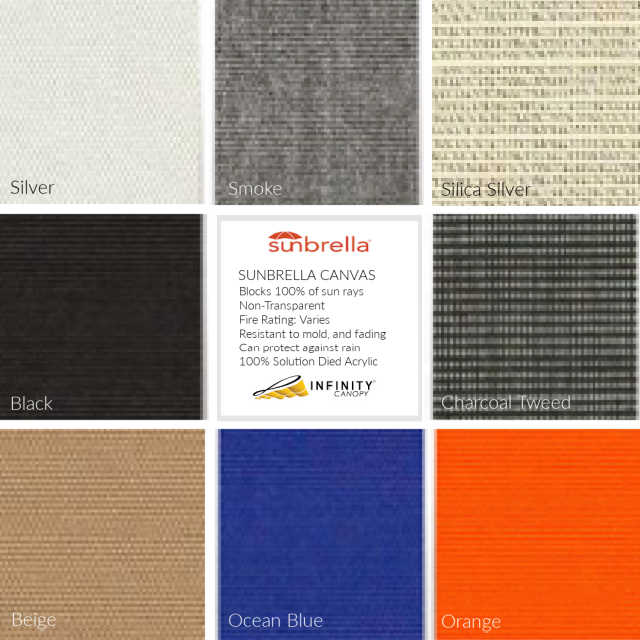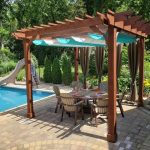 Retractable Canopy Kit for Pergolas
Description
Warranty Information
Description
Benefits of Our Pergola With Retractable Canopy Kit
Because our pergola with retractable canopy kit is custom-made to fit our pergolas, you can be confident that the quality of your canopy and the installation process will be a breeze. Here are some of the advantages of choosing a retractable canopy kit for a Pergola Depot product:
Product Features
---
Provides Shade & Privacy
Fits Pergola Sizes 8×8 to 20×20
Easily Removable for Cleaning
Made in the USA
Material Advantages
---
Blocks Up to 100% of UV Rays
Resistant to Mold & Fading
Water-Repellent Option
Choice of Phifertex or Sunbrella High-Quality Fabrics
Installation
---
Modular Design
Instructions and Video Included
Removable for Cleaning
Optional Accessories Available
Add Extra Shade & Privacy With a Colorful Pergola Retractable Canopy Kit
---
---
Create a beautiful shaded area by adding a colorful retractable pergola canopy or one of our other wood patio covers to your Pergola Depot pergola kit. Custom-made to fit our pergolas, our pergola retractable canopy kit is an affordable way to transform any outdoor living space.
Choose from popular industry-leading outdoor fabrics and colors to enhance your pergola. Add a retractable pergola canopy to any of our attached or freestanding pergola kits sized 8×8 to 20×20 to create extra shade and privacy. The canopy sizes listed on our website are for our standard pergola kits and are custom-made to fit Pergola Depot pergolas. Canopies ship within 4-5 weeks of your paid order. Canopy panels ship separately from the canopy hardware.
Do-it-Yourself Retractable Pergola Canopy Specifications
Canopies are sized to provide coverage for the inside post-to-post dimensions of your pergola. Following is more information about our do-it-yourself retractable pergola canopy for standard-size pergolas:
The canopy is manufactured in 1 or 2 sections. The section width covers the beam dimension.
There are 2-9 panels. The total panel length covers the projection or rafter dimension for Pergola Depot standard size pergolas.
The panels are each 24″ (lying flat) but are intended to billow slightly when the canopy is extended fully.
For larger standard sizes with 2 sections, there will be a 1-inch gap between sections.
Choosing Your DIY Retractable Pergola Canopy
Ordering your DIY retractable pergola canopy is a snap. Just let us know your preferences for size and fabric:
Identify the Pergola Depot pergola style you're ordering (freestanding or attached). Then select the size canopy that matches the size pergola in your shopping cart.
Select the fabric and color of pergola kits with retractable canopy. For a multicolor canopy, make sure you select an optional second color if desired. The total width of the canopy (in inches) and the number of sections are shown next to the pergola size.
The 411 on Fabrics for Your Retractable Pergola Canopy
A favorite for outdoor use, Sunbrella fabric offers excellent fade and weather resistance and blocks 100% of UV rays. The fabric is water-repellent yet soft and easy to work with. We also offer Phifertex Plus Mesh fabrics, a functional and durable alternative that blocks 92% of UV rays, is easy to maintain, and is resistant to mold and fading. A wide selection of colors is available, so you can get the retractable pergola canopy kit that best fits your living space.
Accessories for Your Pergola Canopy
Instead of the pull cord provided with your Pergola Depot pergola canopy, you may upgrade and adjust your canopy using a magnetic latch or pulley & rope system. The magnetic latch keeps the canopy in the shade position, and the rope and pulley ensure the canopy stays where you leave it.
Shipping Your Pergola Canopy Kit
Pergola canopy kits are shipped directly from Infinity Canopy and will be a separate shipment from the pergola kit. Canopy panels ship separately from the canopy hardware. Canopies are custom-made to fit Pergola Depot pergolas and will ship within 4-5 weeks of your paid order.
Please open your shipment immediately and report any missing or damaged items within 15 days of receipt. If you notice damage on delivery, please accept the shipment but note the damage on the proof of delivery. Damaged or missing parts reported after 15 days have to be repurchased.
More About the Retractable Infinity Canopy for Your Pergola Depot Pergola
Enhance your outdoor space and living experience and get the most out of your investment. An Infinity Canopy retractable pergola canopy provides function, beauty and versatility for your backyard design. Ordinary slide-on wire canopies can't be modifiable once fabricated, but Infinity Canopy has individual panels and connecting bars to give you features not available with any other shade system. Infinity Canopy frame and hardware is made from the highest quality marine grade stainless steel and anodized aluminum.
Frequently Asked Questions About the Retractable Pergola Canopy
Please review the answers to commonly asked questions and let us know if you have additional concerns about the retractable pergola canopy or any of the products we sell.
Wondering How to Build a Pergola With a Retractable Canopy?
Every Pergola kit from Pergola Depot arrives at your home or business ready to install. All of these style kits are pre-cut and pre-drilled. You'll get the stainless steel hardware you need and step-by-step instructions for easy installation. Your retractable pergola canopy will come under separate cover from Infinity Canopy.
How Do I Add a Retractable Canopy to the Pergola?
You can download the installation manuals, warranty and care instructions from Infinity Canopy, which custom-makes each retractable pergola canopy for our pergolas.
How Much Are Retractable Pergola Canopies?
A retractable pergola canopy kit starts at $700 and is designed to fit an 8×8 attached or freestanding Pergola Depot pergola all the way up to a 20×20 freestanding or attached pergola. You may also want to explore our other backyard cover ideas for more options.
Add Shade to Your Backyard With a Retractable Pergola Canopy From Pergola Depot
Enjoy the cool comfort of shade with a retractable pergola canopy. You and your guests will appreciate the protection from the sun that a canopy provides. Review all your options and choose your pergola canopy – or explore other shade structure ideas. Each is designed to beautifully complement your outdoor entertainment décor. Order your DIY pergola kit with a retractable canopy today!
Related Articles: Retractable Pergola Canopy
Warranty Information – Infinity Retractable Canopies
Please refer to warranty information on Infinity Retractable Canopy website: infinitycanopy.com/downloads.
*Please open your shipment immediately and report any missing or damaged items within 15 days of receipt. If you notice damage on delivery please accept the shipment but note the damage on the proof of delivery. Damaged or missing parts reported after 15 days have to be repurchased.* Please download the installation manuals, warranty and care instructions from www.infinitycanopy.com/downloads