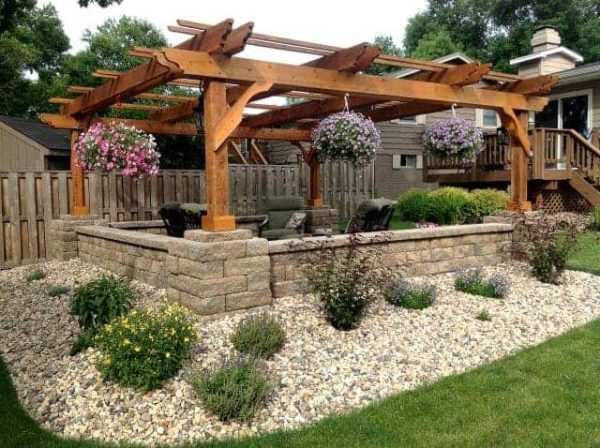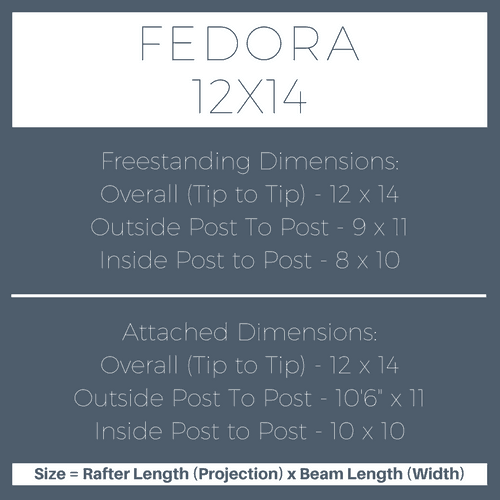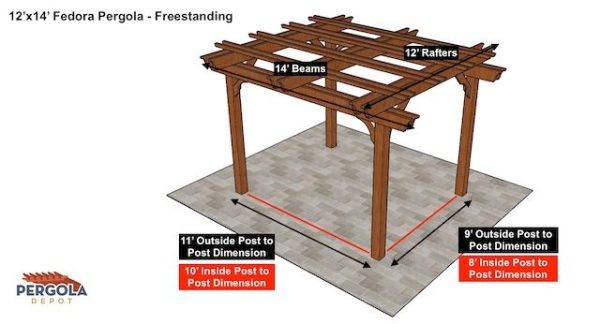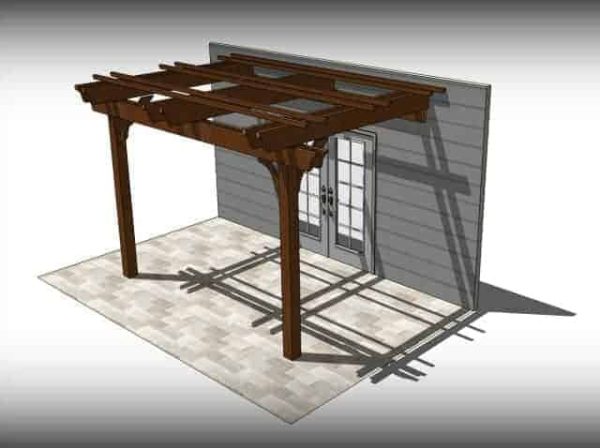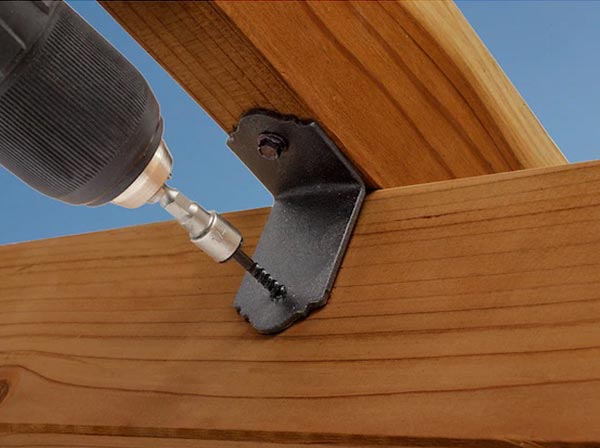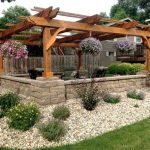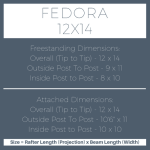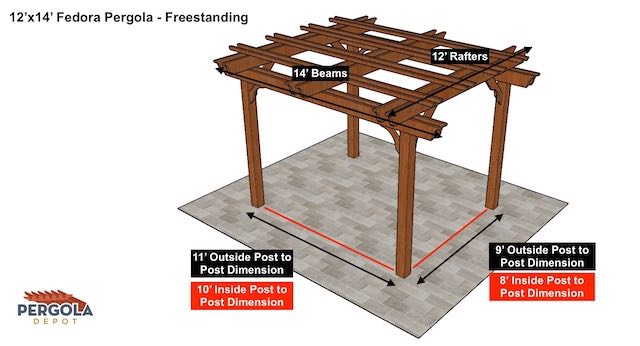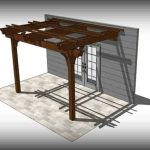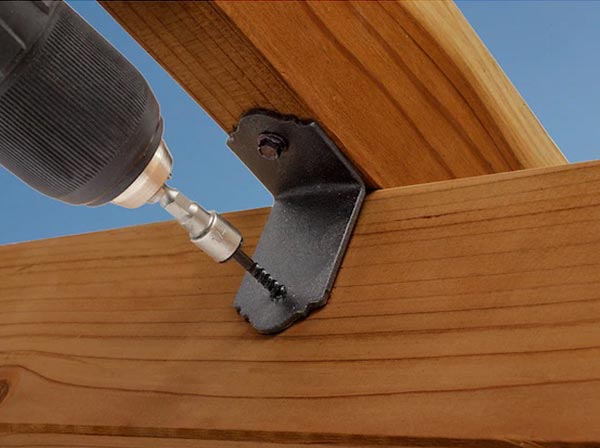 Fedora 12×14 Patio Cover Kits
$4,590.00 Free Shipping
Fedora 12×14 Patio Cover Kit Features
The Fedora 12×14 pergola kit comes standard with:
Double 2×8 Beams
2×8 Un-notched Rafters
6×6 Mortised Posts
2×6 Decorative Angle Braces
2×2 Top Slats
Stainless Steel Hardware
14-gauge Steel Angle Bracket Hardware
Optional Galvanized Post Mounting Hardware
Select your options below to customize your pergola kit: Wood Type, Freestanding or Attached, Post Length and Post Mounting Method, End Shape, and Post Base Trim.
Description
12×14 Patio Cover Kits
Expand your livable space to the outdoors. Our 12×14 Fedora pergola kit was designed to fit in your backyard garden or on your patio to create an extra area to the exterior of your home. This 12×14 pergola creates an outdoor room instantly. Offering the most coverage of our full-size pergola kits, the Fedora is a sturdy quality patio cover that provides shade and style to any backyard. You can choose freestanding or attached, depending on your patio design requirements. With its beefy 6X6 posts, double 2X8 beams, 2X8 rafters, 2X6 angle braces, and 2X2 top slats, it definitely attracts attention when placed in the backyard or garden.
Newly designed, the Fedora pergola now includes black powder coated angle brackets that add an extra level of stability and charm. Easy to install, the L-shaped angle brackets are both functional and decorative. Included in each kit, these versatile brackets join the rafters to the beam to create a secure connection that adds an extra level of structural stability to one of our most popular backyard pergola kit designs.