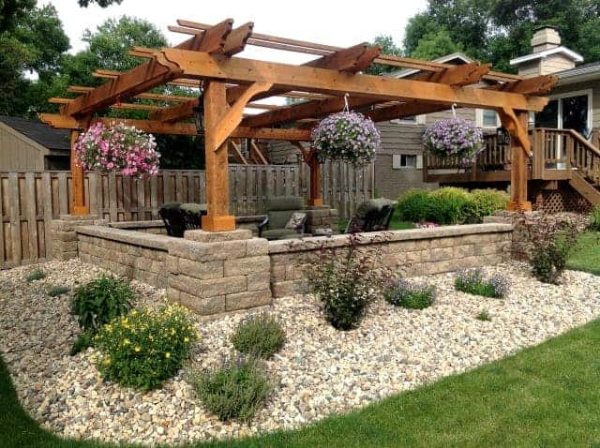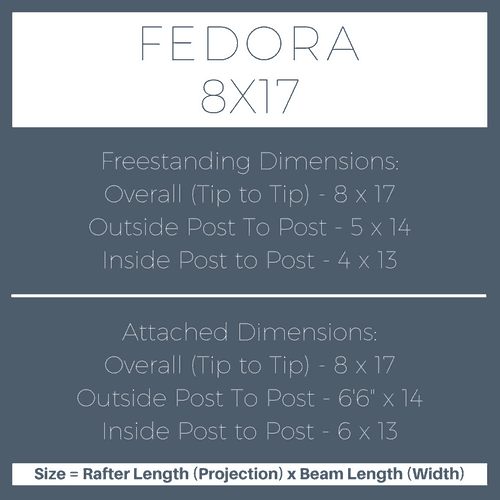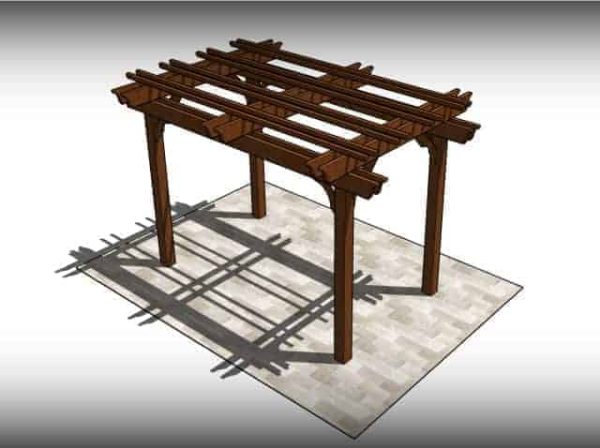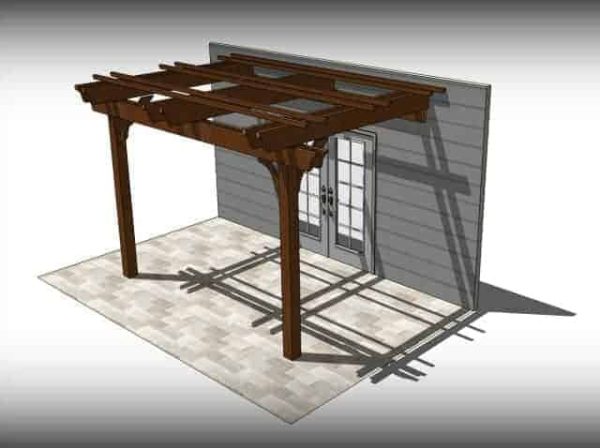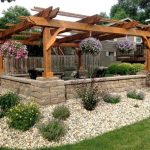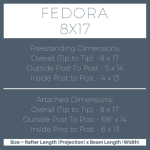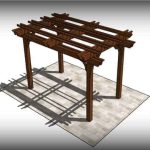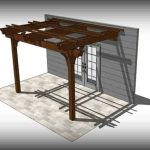 Fedora 8×17 Patio Cover Kits
$2,060.00 Free Shipping
Fedora 8×17 Patio Cover Kit Features
The Fedora 8×17 pergola kit comes standard with:
Double 2×8 Beams

2×8 Un-notched Rafters

6×6 Mortised Posts

2×6 Decorative Angle Braces

2×2 Top Slats

Stainless Steel Hardware

Optional Galvanized Post Mounting Hardware
Select your options below to customize your pergola kit: Wood Type, Freestanding or Attached, Post Length and Post Mounting Method,  End Shape, and Post Base Trim. If you have questions or need help ordering, contact us here – we're always happy to help!
Description
8×17 Patio Cover Kits
Like the timeless hat, our 8×17 Fedora Pergola Kit is simple and stylish.  We have upgraded the standard design to include 2×8 rafters, 2×8 beams and beefy 6×6 posts, and now offer 90 standard sizes ranging from 8×8 to 20×20 in freestanding and attached versions. The Fedora pergola kit comes standard with 6×6 posts, double 2×8 beams, 2×8 rafters, 2×2 top slats and stainless steel hardware. The rafters are un-notched and configured in 3 sets of 2 for sizes 8×8 to 15×15, or 4 sets of 2 for larger sizes. All standard sizes with rafters 8'-15' include 8 top slats. All standard sizes with rafters 16'-20' include 10 top slats. The Fedora pergola is the perfect choice if you're looking to frame an outdoor patio with style and create an open feel that still allows some sunlight and breeze to float through. As with all of our pergola kits, we are happy to customize a Fedora to your specifications. If you're looking for a bit more coverage, consider our Big Kahuna freestanding or attached pergola kit or our Sombrero freestanding or attached pergola kit.
As with all of our kits, you choose the end cuts to customize it just the way you want it. This kit is available in pressure treated pine or cedar. Every kit comes complete with all pre-cut, pre-drilled lumber that is pre-marked for easy assembly. It also includes a set of step-by-step instructions to guide you through the assembly process.
Fedora 8x17 Patio Cover Kit Reviews