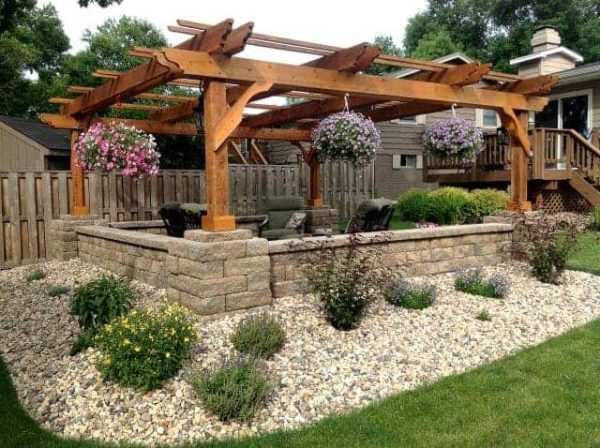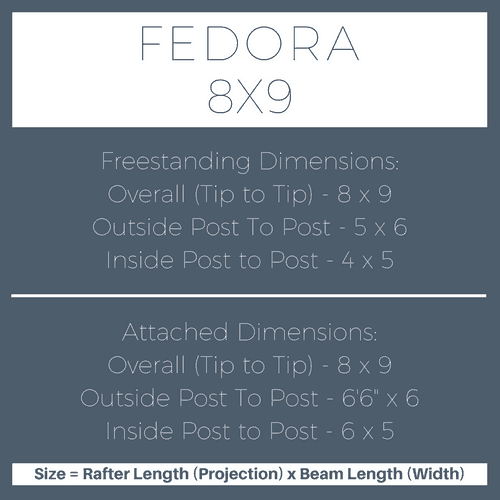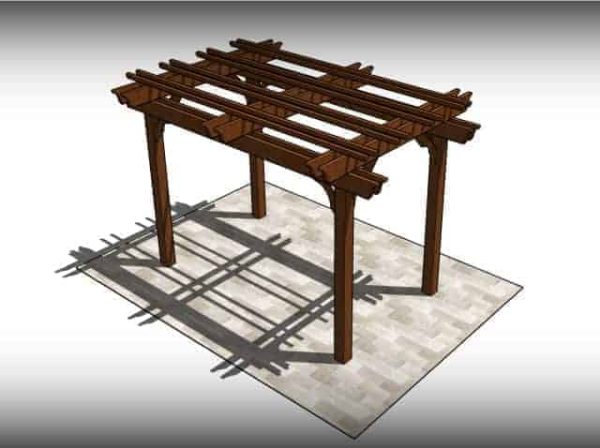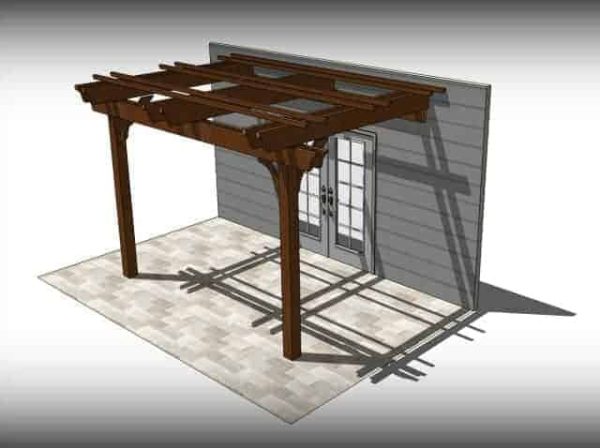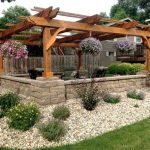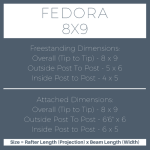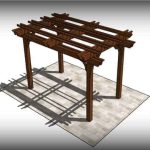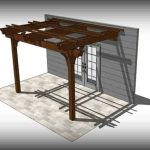 Fedora 8×9 Patio Cover Kits
$3,570.00 Free Shipping
Fedora 8×9 Patio Cover Kit Features
The Fedora 8×9 pergola kit comes standard with:
Double 2×8 Beams
2×8 Un-notched Rafters
6×6 Mortised Posts
2×6 Decorative Angle Braces
2×2 Top Slats
Stainless Steel Hardware
Optional Galvanized Post Mounting Hardware
Select your options below to customize your pergola kit: Wood Type, Freestanding or Attached, Post Length and Post Mounting Method, End Shape, and Post Base Trim.
Description
8×9 Patio Cover Kits
Bring fun and function to your own backyard with the Fedora 8×9 pergola kit. This stylish wood pergola offers light coverage for a poolside patio. Built with high quality lumber and hardware, our pergola kits are sturdy and were designed to withstand harsh weather conditions. You can choose from two popular wood types in attached or freestanding, and select the post length that corresponds to the desired height of your new 8×9 pergola kit. Select any end shape to blend with the style of your outdoor retreat.