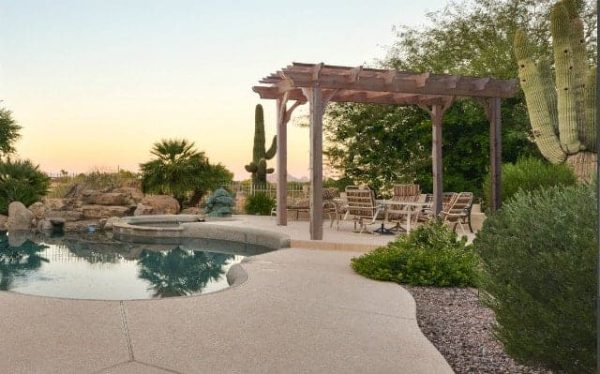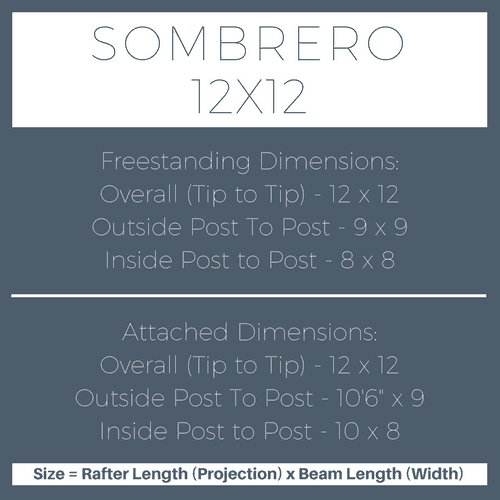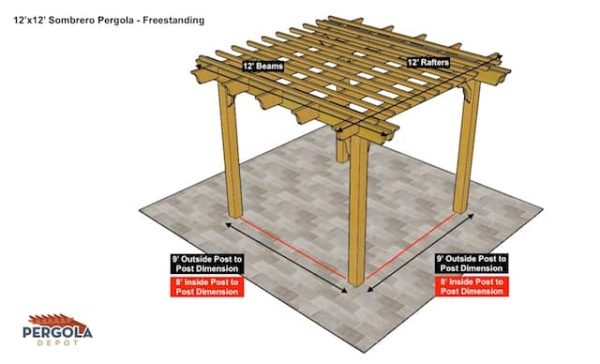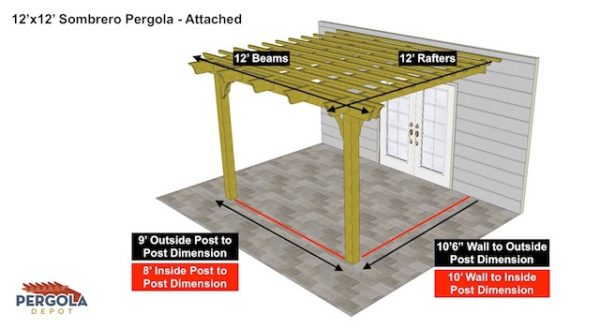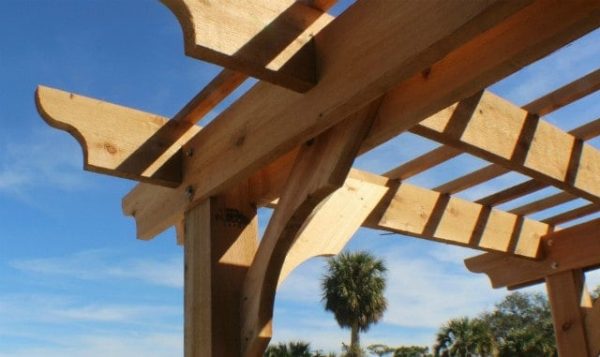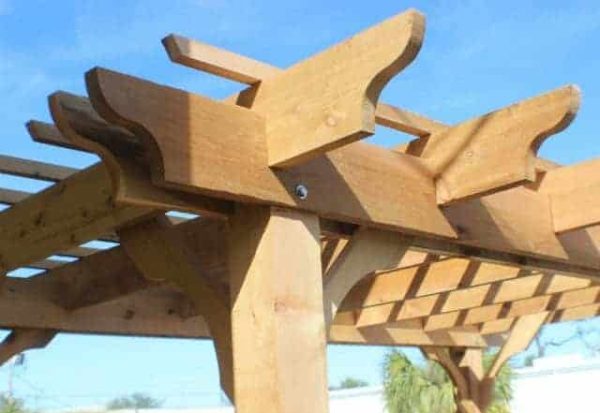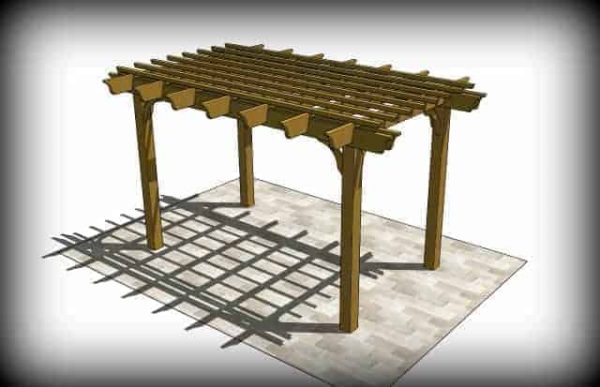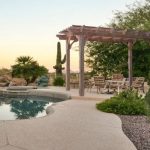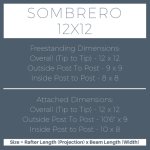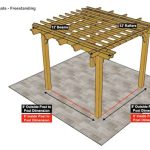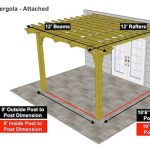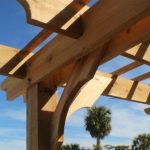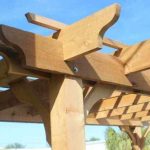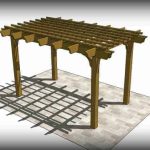 Sombrero 12×12 Pergola
$4,990.00 Free Shipping
Sombrero 12×12 Pergola Features
The Sombrero 12×12 pergola kit comes standard with:
Double 2×8 Beams
2×8 Mortised (Notched) Rafters
6×6 Mortised Posts
2×6 Decorative Angle Braces
2×2 Top Slats
Stainless Steel Hardware
Optional Galvanized Post Mounting Hardware
Select your options below to customize your pergola kit: Wood Type, Freestanding or Attached, Post Length and Post Mounting Method, End Shape, and Post Base Trim.
Description
12×12 Pergola
American made 12×12 pergola kits are one of the most popular patio covers for backyard designs. This is a standard popular size for coverage over the extension to your home. Our 12×12 Sombrero pergola kit offers a sturdy, quality-built pergola that can withstand the harshest weather. With beefy 6×6 posts, double 2X8 beams, 2X8 rafters, 2X6 angle braces, and 2X2 top slats, choose this pergola if you're looking for maximum coverage on your patio with a stylish design. For even more stability, on each of our Sombrero pergolas, we notch each post to a depth of 1-1/2 inches on each side in order to make a more secure connection between the beam and post. This design is a strong and lasting 12×12 pergola kit that will stand the test of time for years to come.