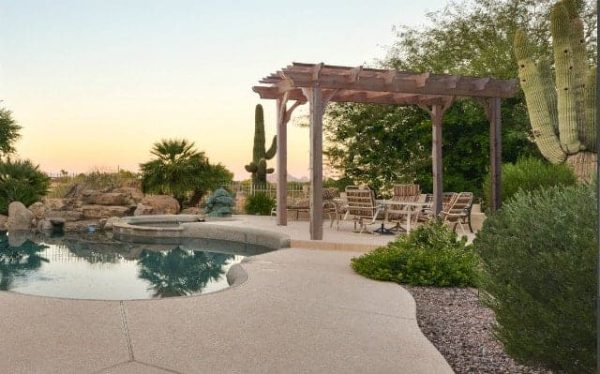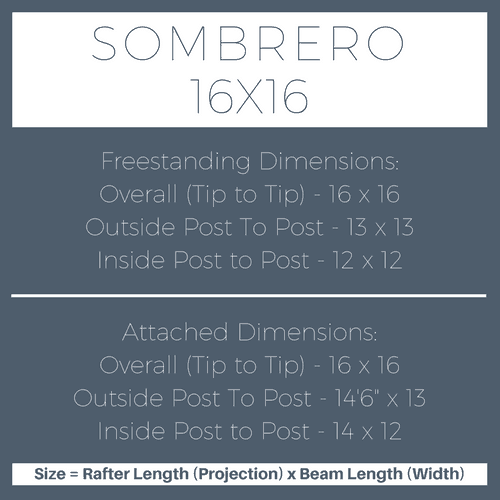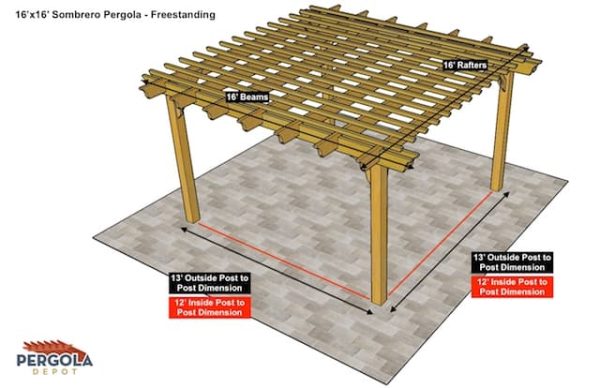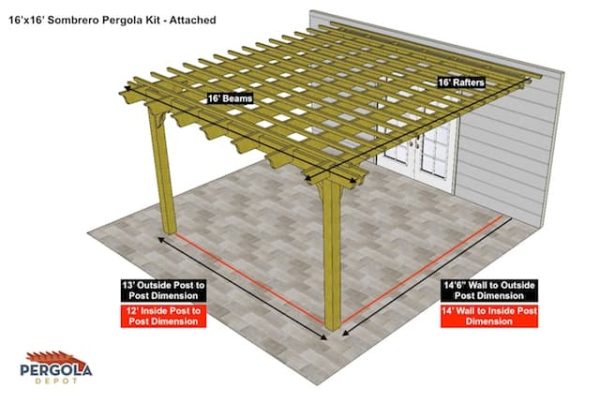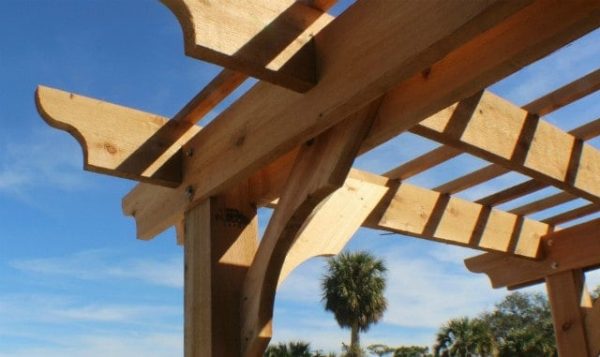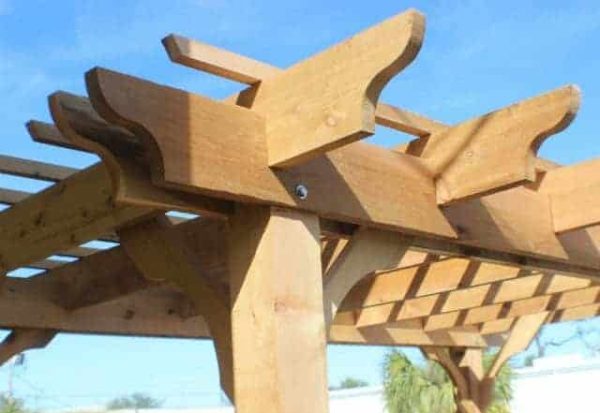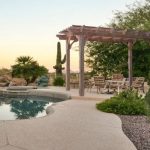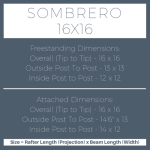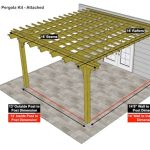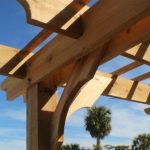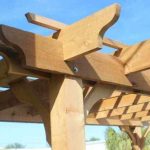 Sombrero 16×16 Pergola
$6,640.00 Free Shipping
Sombrero 16×16 Pergola Features
The Sombrero 16×16 pergola kit comes standard with:
Double 2×8 Beams
2×8 Mortised (Notched) Rafters
6×6 Mortised Posts
2×6 Decorative Angle Braces
2×2 Top Slats
Stainless Steel Hardware
Optional Galvanized Post Mounting Hardware
Select your options below to customize your pergola kit: Wood Type, Freestanding or Attached, Post Length and Post Mounting Method, End Shape, and Post Base Trim.
Description
16×16 Pergola
Our 16×16 Sombrero pergola kit can be configured in freestanding or attached to create the space you've been dreaming of in your own back yard. Built with sustainably harvested cedar or pine, stainless steel hardware, you know you'll be receiving a high quality product. To ensure there's a secure connection between the beam and post, we notch each post to a depth of 1-1/2 inches on each side. To take away the lateral motion usually found with un-notched cheap pergolas, we also notch the rafters over the beams. This ensures you have a very sturdy pergola that will hold up in severe weather. And, they're very attractive in any backyard, residential, or commercial setting!