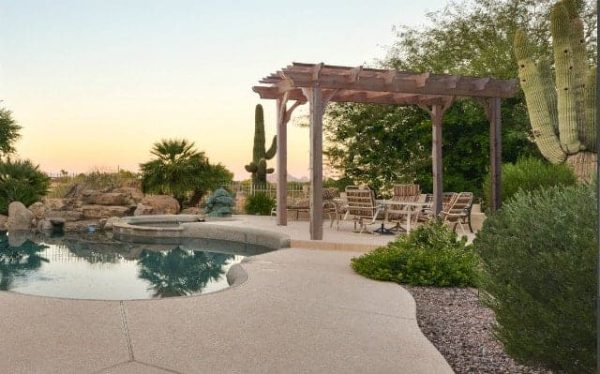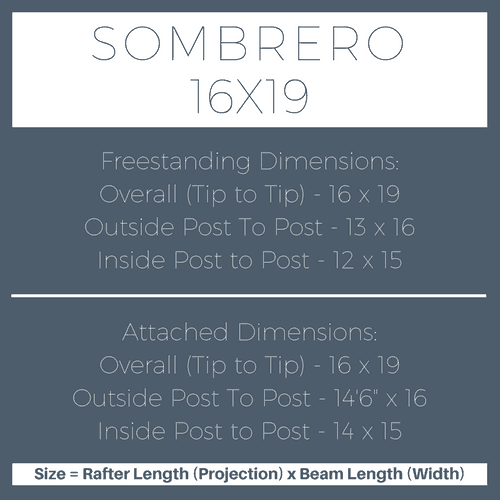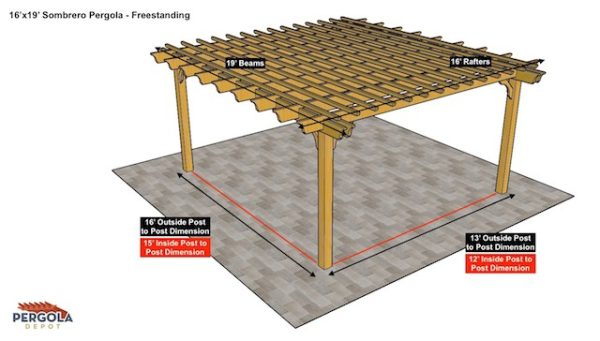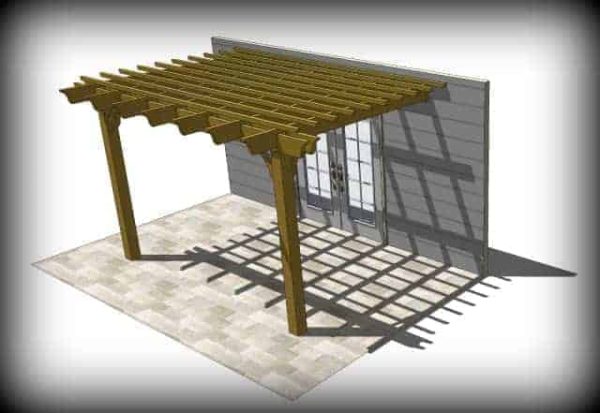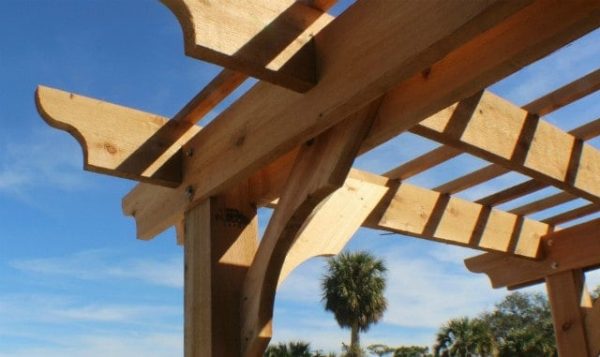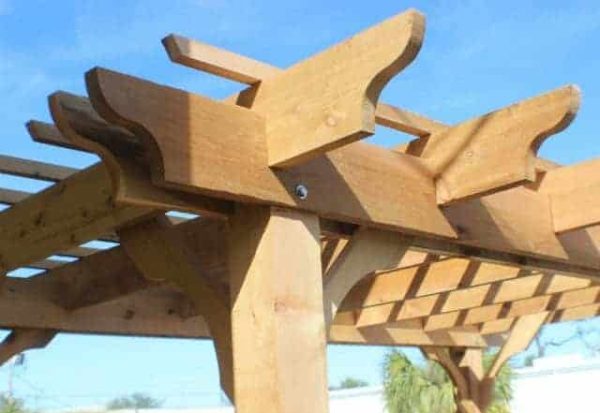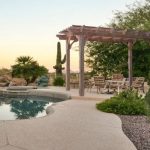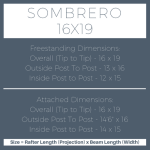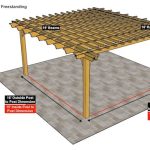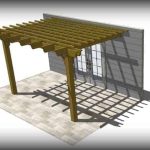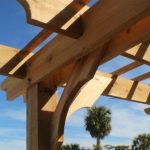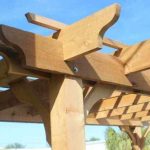 Sombrero 16×19 Pergola
$7,090.00 Free Shipping
Sombrero 16×19 Pergola Features
The Sombrero 16×19 pergola kit comes standard with:
Double 2×8 Beams
2×8 Mortised (Notched) Rafters
6×6 Mortised Posts
2×6 Decorative Angle Braces
2×2 Top Slats
Stainless Steel Hardware
Optional Galvanized Post Mounting Hardware
Select your options below to customize your pergola kit: Wood Type, Freestanding or Attached, Post Length and Post Mounting Method, End Shape, and Post Base Trim.
Description
16×19 Pergola
Surround yourself with family and friends under your 16×19 pergola kit for years of outdoor enjoyment right in your own backyard! The Sombrero 16×19 pergola kit is a classic design pergola with a modern flair. This patio cover can create the outdoor experience you've imagined. Built with sustainably harvested pine or cedar lumber and stainless steel hardware, you know you'll be receiving a high quality product. To ensure there's a secure connection between the beam and post, we notch each post to a depth of 1-1/2 inches on each side. To take away the lateral motion usually found with un-notched pergolas, we also notch the rafters over the beams. This ensures you have a sturdy pergola that will hold up in severe weather. And, they're very attractive in any backyard, residential, or commercial setting!