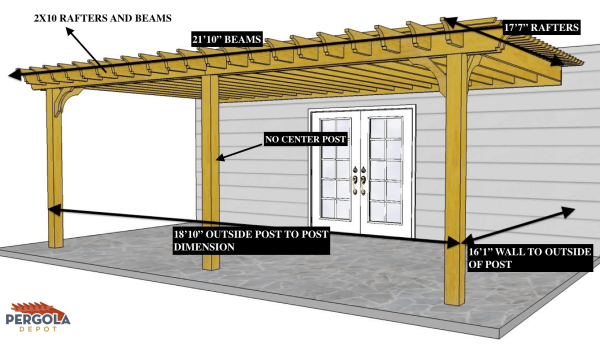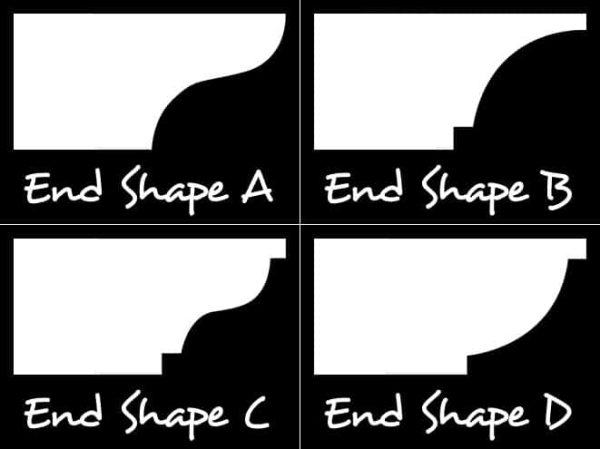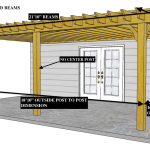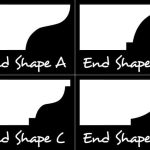 WANDA D 17'7″ X 21'10" ATTACHED CEDAR PERGOLA WITH 2X10 RAFTERS UN-NOTCHED FOR EXACT PLACEMENT ON CUSTOMERS CUSTOM BEAM AND ONLY 2 POSTS NOTCHED FOR 10″ BEAMS AND 2X10 LEDGERBOARD.
$8,964.98 Free Shipping
Description
17'7″X21'10" OVERALL DIMENSION
16'1″ X 18'10" OUTSIDE POST TO POST DIMENSION
DRAWING IS FOR DIMENSIONAL PURPOSES ONLY YOUR KIT WILL HAVE PROPER NUMBER OF RAFTERS AND BEAMS.
2X10 MORTISED RAFTERS, 2X10 DOUBLE BEAMS, 6X6 POSTS, 2X2 TOP SLATS, 2X6 ANGLE BRACES, STAINLESS STEEL HARDWARE AND SHIPPING INCLUDED.