12x16 Pergolas
Enjoy the outdoors relaxing under your distinctive 12′ x 16′ pergola from Pergola Depot.
It's easy to extend your living space with one of our 12×16 pergolas. Sturdy and aesthetically pleasing, our pergolas offer cover and shade so that you can spend more time outdoors enjoying fresh air and sunshine comfortably.
Our American-made pergolas enhance outdoor living spaces and can withstand extreme elements, including high winds. You can expect quality, long-lasting enjoyment with your customized 12×16 pergola kit!
Which 12×16 Pergola is Best for Your Needs?
---
We offer four 12×16 pergola kits, the Big Kahuna, the Sombrero, the Melbourne, and the Fedora, with additional options for each design so that you can create an outdoor space that works for you. Whether you dream of a rustic outdoor escape with lots of flowers and foliage or a classic, clean look, our pergola kits can make your vision a reality.
If you're unsure about which style works best for your space, consult our pergola kit buying guide for helpful tips and comparisons to help you narrow your choices. From breaking down your area to determining how much shade you want, we can help you decide on the optimal setup for your space.
---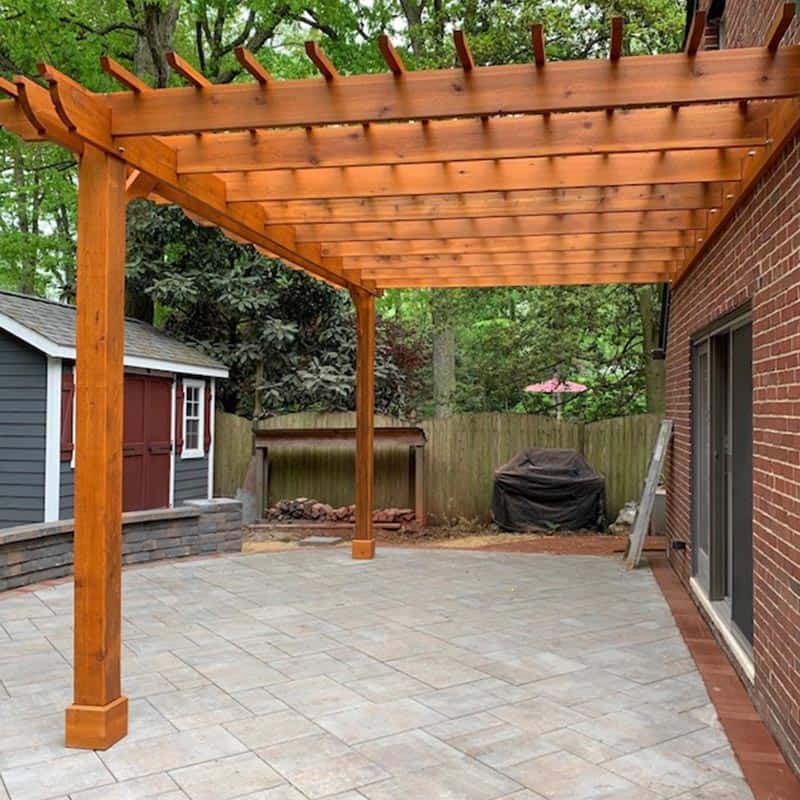 ---
We realize that you may have some additional questions as you peruse our 12×16 pergola kits. Here are some of the most common questions we hear about our 12×16 pergolas, but if you need more information, explore our comprehensive FAQ page. You can also contact us directly for more detailed information or other questions.
Is It Difficult to Install a 12×16 Pergola? Can I Do It Alone?
---
Our 12×16 pergola kits come with detailed installation instructions, and you can access helpful videos through our website or YouTube channel. We would not recommend installing or measuring for the pergola on your own, but two people should be able to complete the installation in an afternoon. You don't even need special skills or construction experience to properly install your pergola because the kits are that easy to work with!
However, if you feel uncomfortable installing the pergola yourself, it's possible to hire a professional to complete the installation. We have a directory of contractors, but we do not specifically endorse any of these teams, so we recommend you do some research before hiring anybody to install your 12×16 pergola.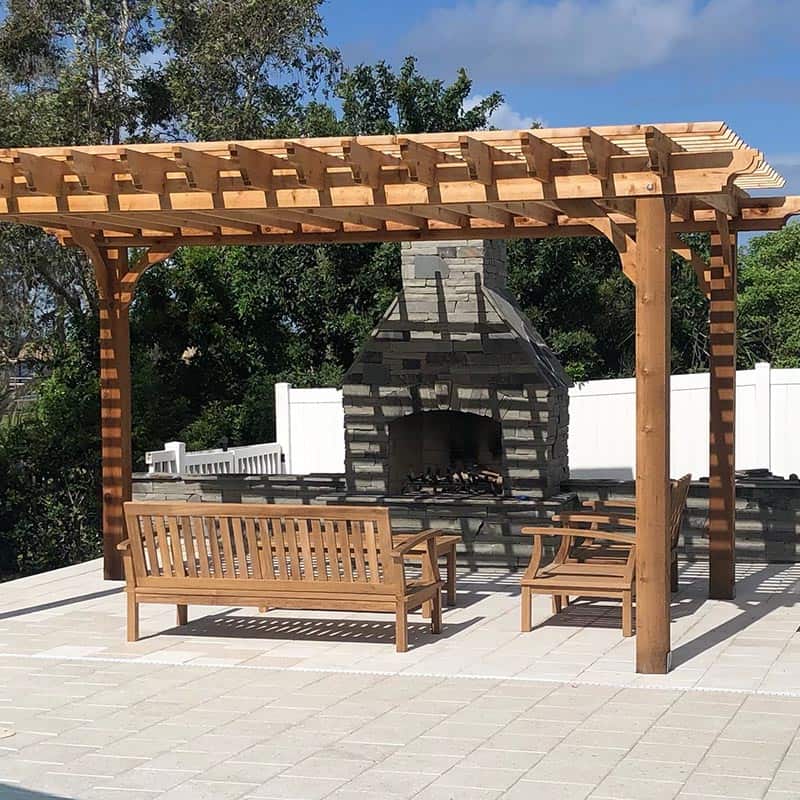 How Much Can I Customize with a 12×16 Pergola Kit?
---
Can I Use Stain or Paint on the Pergola?
---
Absolutely! Both types of wood we use take stain and paint well. We recommended waiting to stain and seal pine until a few months after installation to ensure it's completely dry. If you seal or stain the pressure treated pine before installation, it may not absorb the product well enough. For cedar, you can stain and water seal the lumber before you install the 12×16 pergola.
Of note, we suggest you speak to a paint and stain specialist at your local hardware store to determine the best sealants and stains for your climate. They can also advise you on the best time to seal, stain or paint your 12×16 pergola.