A Guide to Wood Checking and Splitting
Last Updated On November 11th, 2023 at 03:47 pm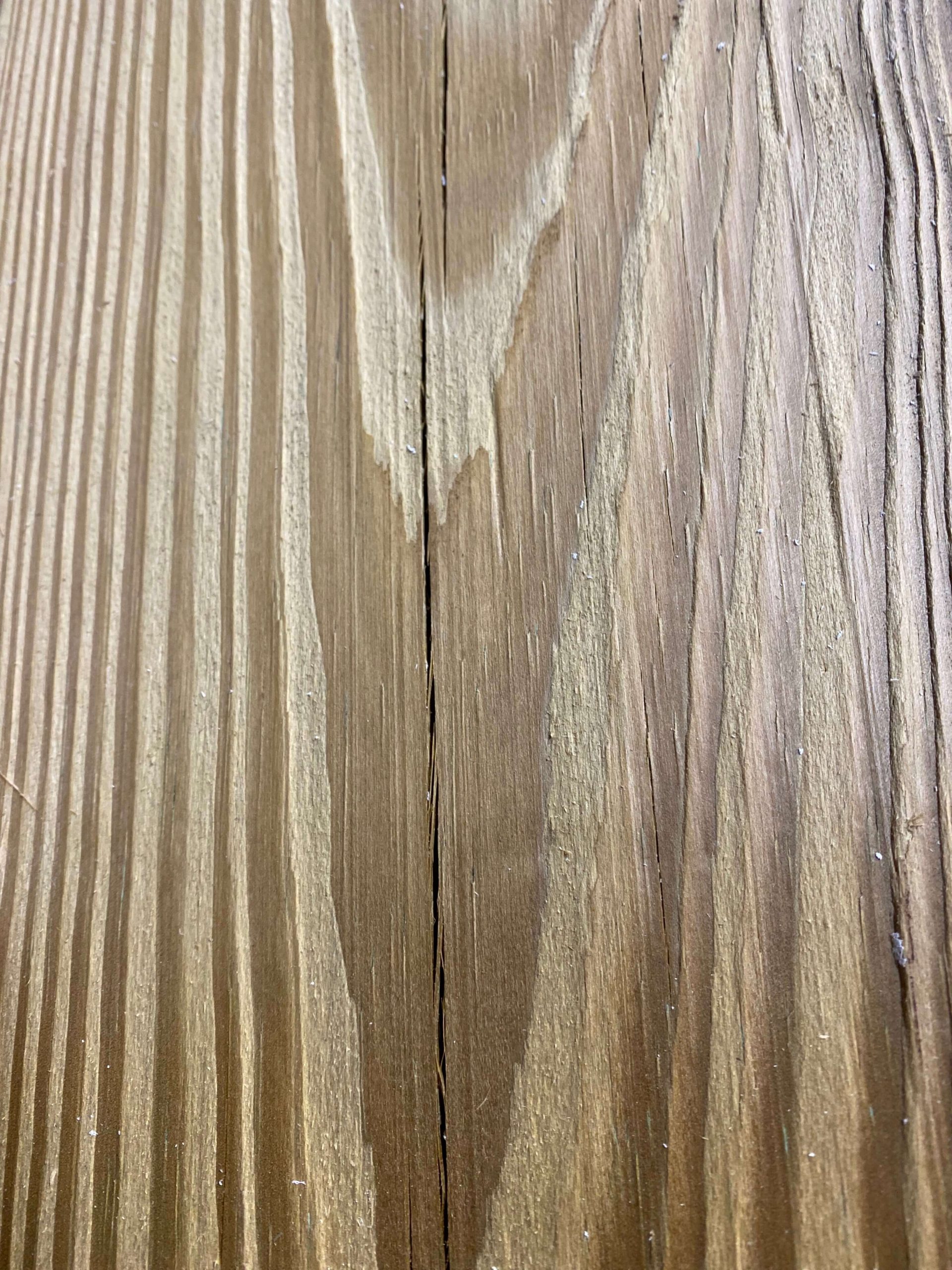 Have you ever wondered why your wooden pergola starts to crack and split over time? Many pergola owners begin to worry if they see their wood checking and splitting. We know this can cause concern, so let's answer the question, what is a wood check and why does wood split? Typically, checks in wood run the length of the timber grain, while splits go from one side of a beam to the other. Excessive loads on the structure can cause these breaks to occur. But don't worry, we're here to help!
This article will define a wood check, answer the question, "Why does wood split?". We'll also cover how to repair a cracked wood post and ensure your pergola remains beautiful for years to come. You can depend on Pergola Depot for all the answers you need about wood pergolas.
What Is a Check in Wood?
A wood check is the lumber industry's term for wood cracks. Checks in wood occur lengthwise along the grain of a timber. Technically, a wood check is different from a wood split, which is a crack that goes from one side of a wood beam to another side. Such breaks typically occur because of excessive structural loads.
Why Does Wood Crack?
Wood checking is a natural consequence of the wood's drying process. Water makes up about half the weight of a living tree. Once timber is cut, the water begins to evaporate, causing the wood to shrink.
Wood shrinks roughly twice as fast along its growth rings as across them. The difference in this shrinkage rate causes the wood fibers to tear and creates the splits in timber that you often see. Wood checking and splitting will continue to occur until the lumber reaches the equilibrium moisture content of its environment. EMC varies by location. For instance, the EMC in a dry mountain region would be lower than that in a humid, tropical area.
Pressure-treated wood cracking and checking occur as frequently as splits in untreated wood.
It's essential to remember that a wood check is not a structural concern. Many people believe that wood post checking adds to the natural beauty of the timber. Checking is normal and desired, as it shows that the wood is dry. In this example, the checking shown is on a sample of lumber that is pressure treated pine kiln-dried after treatment (KDAT).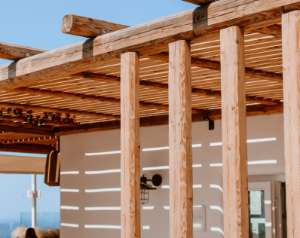 How to Keep Wood From Splitting
There's actually no way to keep wood from splitting. But you can protect lumber from excessive moisture and other natural elements by regularly staining, sealing or painting the wood. You can paint or stain western red cedar as soon as you receive your pergola kit.
With pressure-treated pine, the wood will be too wet to accept paint or stain when it first arrives. Depending on your climate, you'll need to wait two to six months before you can stain or paint pressure-treated wood.
How to Repair a Split Wood Post in Six Easy Steps
Repairing a wood check is not necessary from a structural perspective. Your timbers will function properly with any amount of wood checking and splitting. But if large splits in timber bother you from an aesthetic viewpoint, there are steps you can take to repair them. This is one approach, and there are a variety of methods and online resources. We recommend referring to instructions for any products you plan to use.
Tape the edges of the crack with painter's tape to protect the outer wood from excessive caulk.
Lay a bead of textured wood caulk along the length of the wood check.
Using a knife or straight edge, flatten out the caulk.
Allow the caulk to air dry.
Paint or stain the caulk to match your timber.
Because wood checks can grow and shrink, you'll want to wait about a year for the wood to reach ECM before repairing a crack. Even if you don't want to repair a wood check, it's good to treat it with paint or stain to protect the newly exposed wood from the elements.
Trust Your Wood Pergola Needs to Pergola Depot
Now that you know about wood checking and splitting, you're ready for the next step. Pergola Depot offers an outstanding array of custom pergolas. Check out our pergola kits today or contact us with any questions.
Articles Related to Wood Checking and Splitting
Call us with other questions about pergola wood, or if you're looking for a wood pergola kit for your project!