How to Transform Your Patio with a Wall Mounted Pergola
Last Updated On May 20th, 2019 at 10:39 am
In the world of outdoor structures that enhance your outdoor living area such as a wooden pergola, there are two types – a wall mounted pergola and a free standing pergola. Also known as attached pergolas in our industry, a wall mounted pergola can transform your patio into a comfortable lounging area to host a your next dinner party right out your back door. When it's attached to the wall, there are two posts in a standard size pergola like a 12×14 attached. As you can see, it's a great way create a space outside to relax by an outdoor fireplace, grill your favorite meal, or just lounge around and enjoy the fresh air during your time off. Attached pergola kits are a great patio cover option to maximize your entertaining space.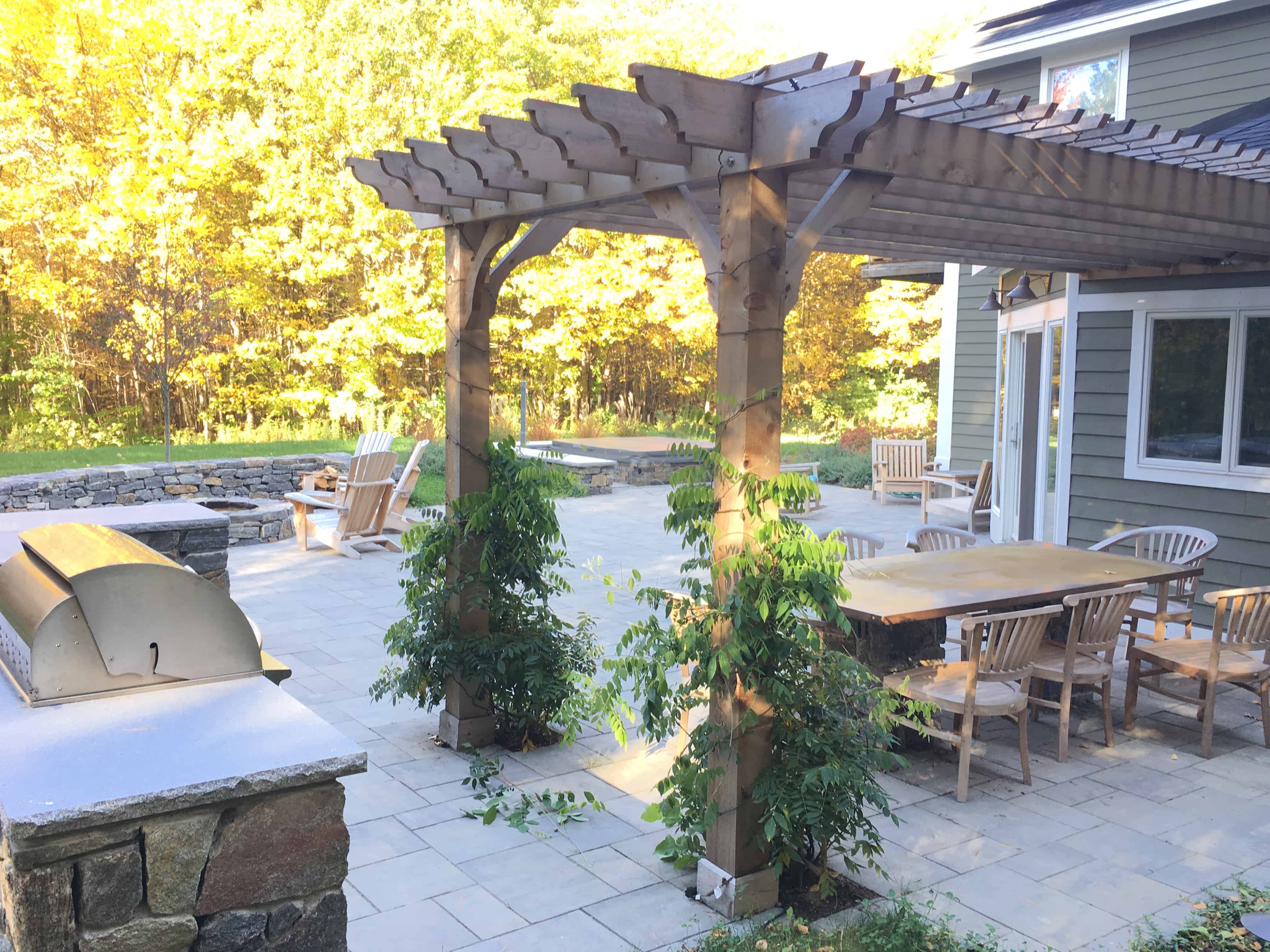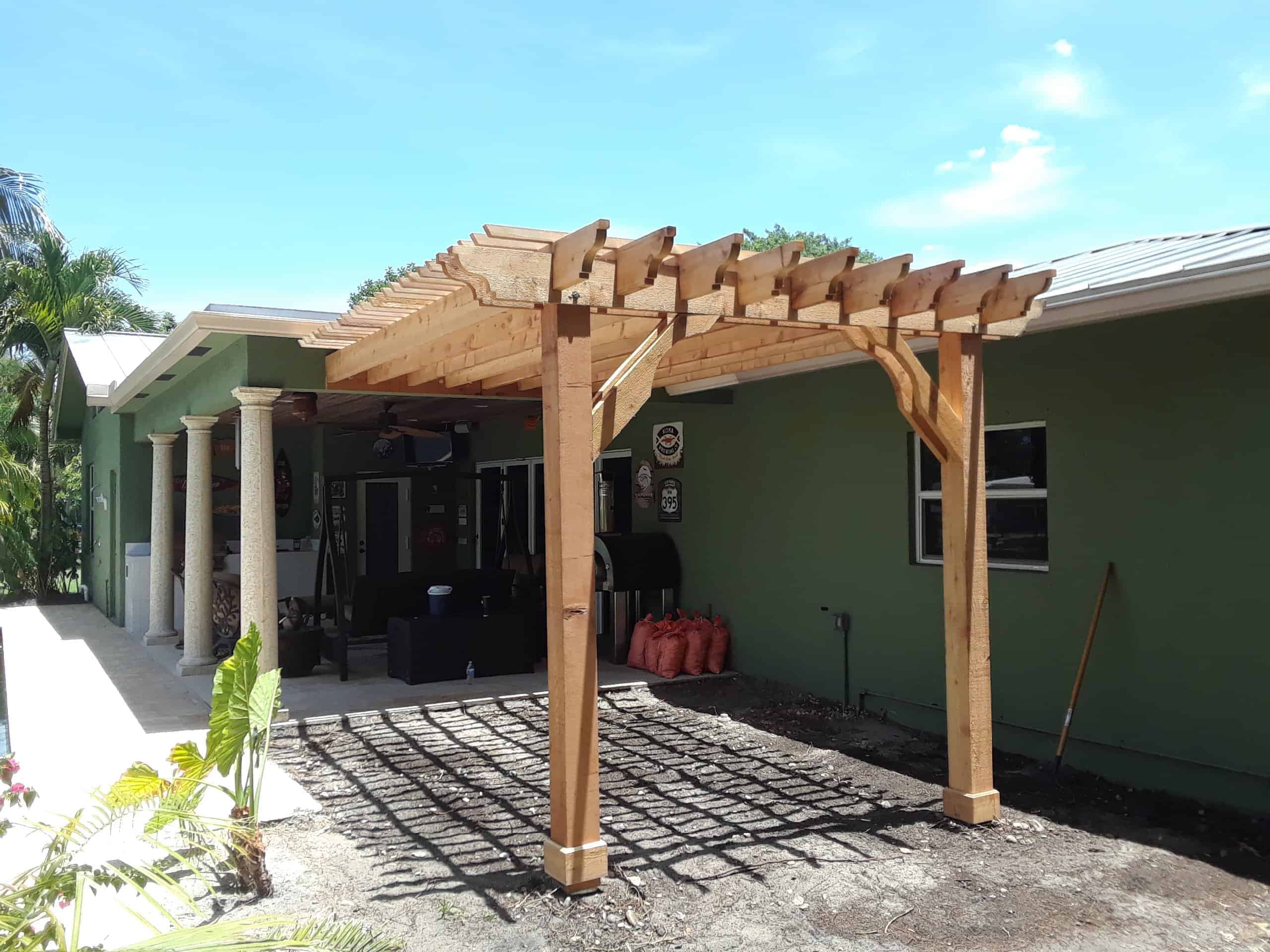 If you live in a northern location, it's a great place to relax and enjoy the fall foliage that surrounds your outdoor room. In warmer climates, homeowners can really benefit from a little extra shade and coverage that a wall mounted pergola can offer. Then you can have fun finishing off the area with some nice pavers or stonework, comfy seating, and some landscaping of choice!
How to Add a Wall Mounted Pergola to Your Backyard
First decide how much space you would like the pergola to cover. You can measure following this guide. Then compare our styles and choose how much coverage you'd like.
Maximum coverage, we recommend our

Big Kahuna

which comes in freestanding or attached.
Medium coverage, we recommend our

Sombrero

which comes in freestanding or attached.
For a more open feel, we recommend our

Fedora

which comes in freestanding or attached.
For more details on our pergola kits, read our comparison.
No matter which one you choose, you'll know that you'll be getting a quality, easy to assemble pergola kit not found at the big box stores like Home Depot or Lowe's. Our kits are made in Florida per order. We build each kit to order and ship from our shop within 10 business days free of charge in the contiguous United States. We never use any inferior materials or building practices. We take pride in the products that we produce and have taken every step to make certain that your pergola kit will be easy to install, and stand the test of time. We're very proud of our work, and our customer reviews' are excellent. We hope you find the pergola you've always dreamed of here at Pergola Depot!
Related topics: Overview of Attached Pergola Kits, Comparison of Pergola Styles