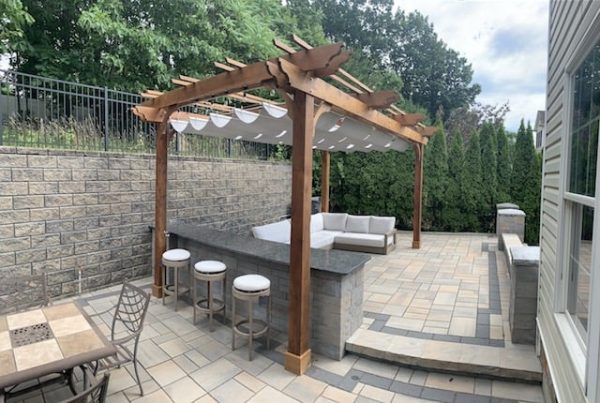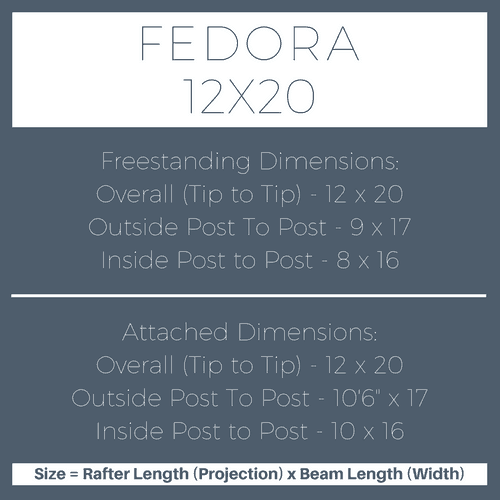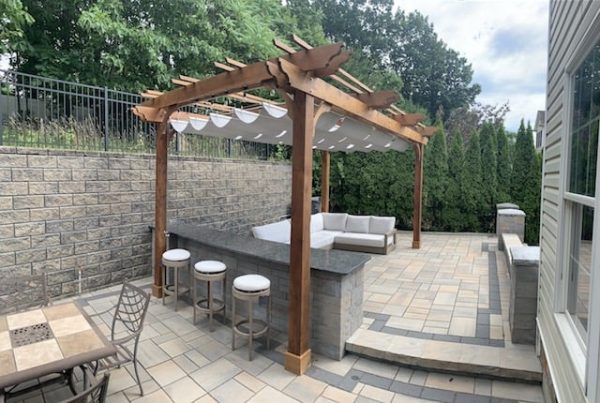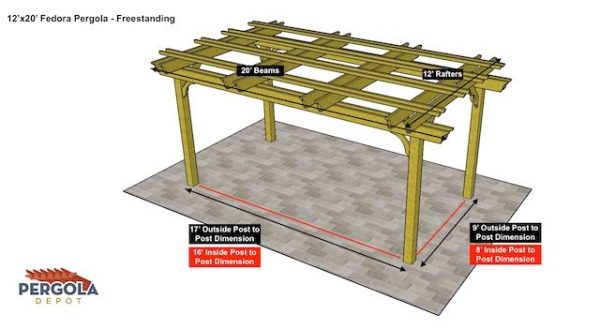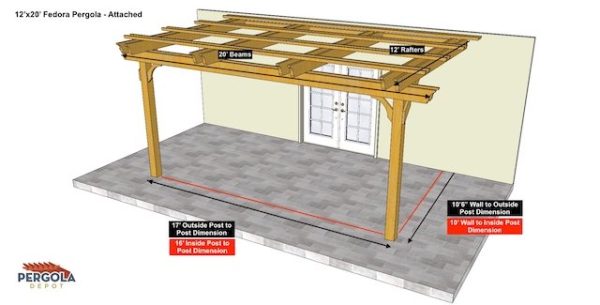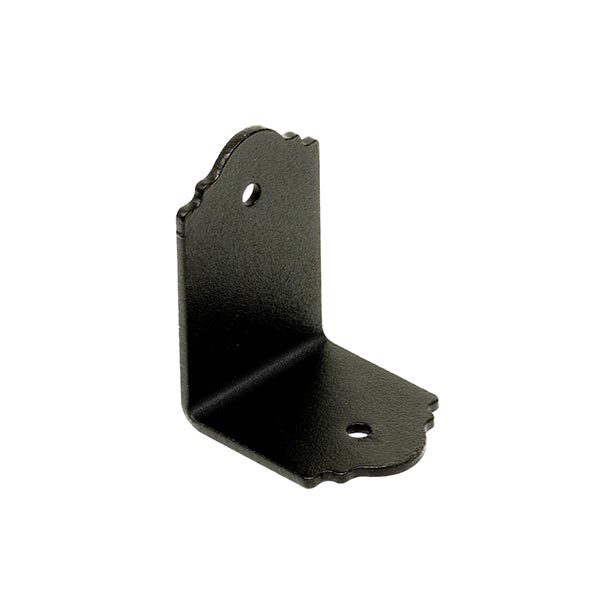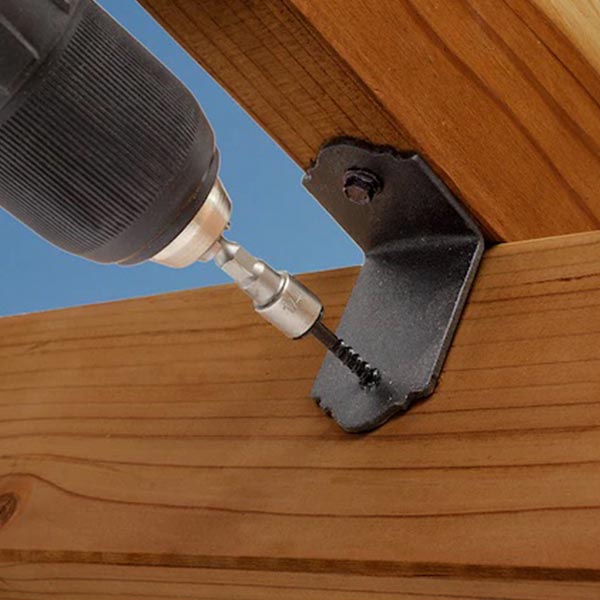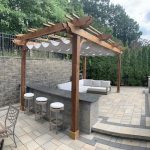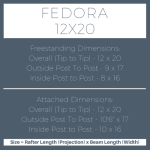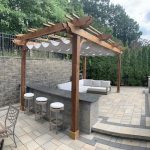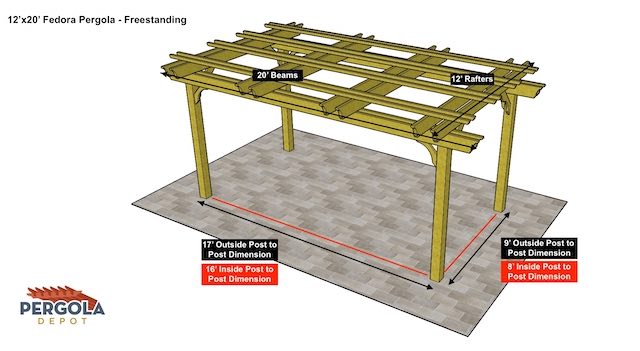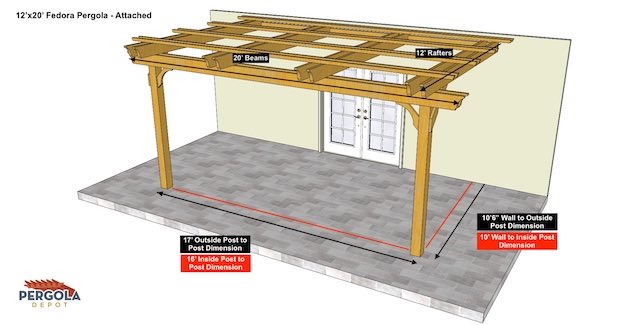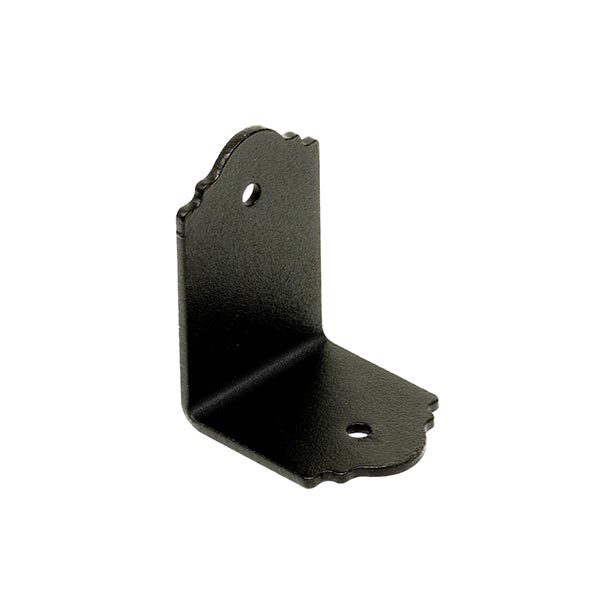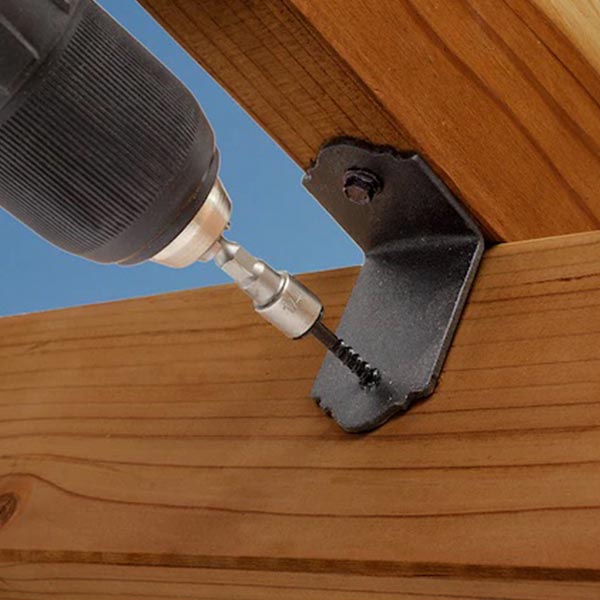 Fedora 12×20 Patio Cover Kits
$5,210.00 Free Shipping
Fedora 12×20 Patio Cover Kit Features
The Fedora 12×20 pergola kit comes standard with:
Double 2×8 Beams
2×8 Un-notched Rafters
6×6 Mortised Posts
2×6 Decorative Angle Braces
2×2 Top Slats
Stainless Steel Hardware
14-gauge Steel Angle Bracket Hardware
Optional Galvanized Post Mounting Hardware
Select your options below to customize your pergola kit: Wood Type, Freestanding or Attached, Post Length and Post Mounting Method, End Shape, and Post Base Trim.
Description
12×20 Patio Cover Kits
Use the 12×20 Fedora pergola kit to create the perfect space for your outdoor living room. Shown here is our 12×20 Fedora with a retractable canopy (purchased separately). Our 12×20 patio cover kits are a great size for the rectangle area of your patio. The 12×20 Fedora pergola kit provides the coverage you need for that backyard retreat you've been dreaming of, offering shade and style.
Newly re-designed, the Fedora pergola now includes black powder coated angle brackets that add an extra level of stability and charm. Easy to install, the L-shaped angle brackets are both functional and decorative. Included in each kit, these versatile brackets join the rafters to the beam to create a secure connection that adds an extra level of structural stability to one of our most popular backyard pergola kit designs.
The attached version of the 12×20 is a great way to create an extension to your home or garage. The freestanding 12×20 Fedora pergola kit is a sturdy stand-alone structure that's great for family gatherings. Either model offers an excellent addition to any outdoor area you're looking to enhance!