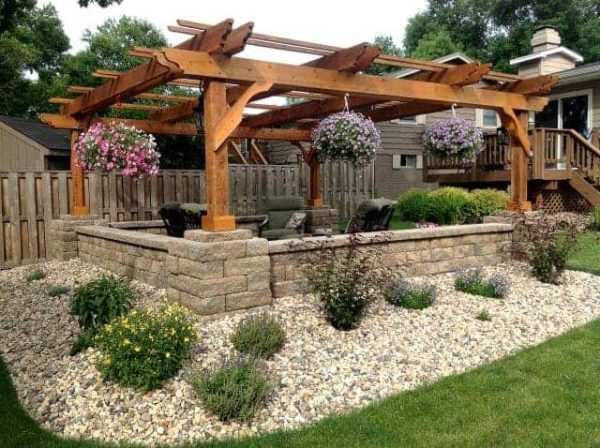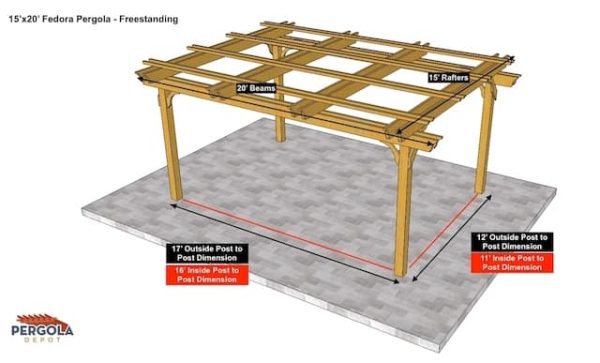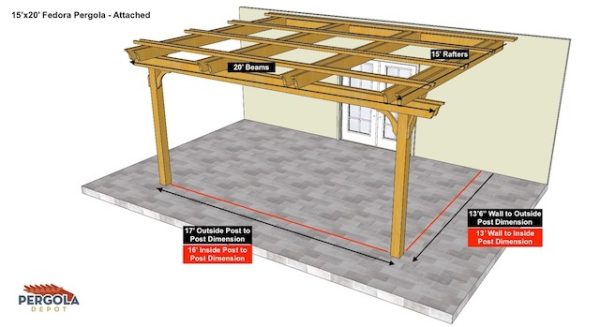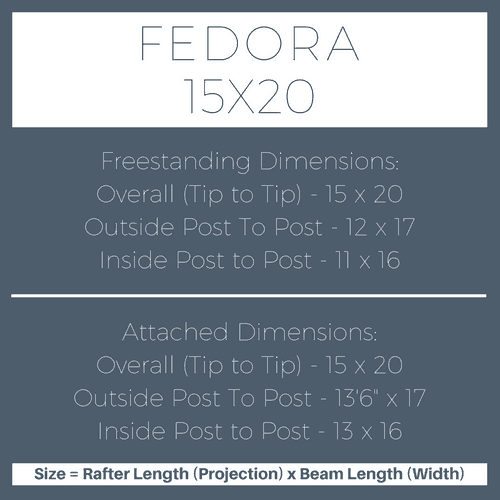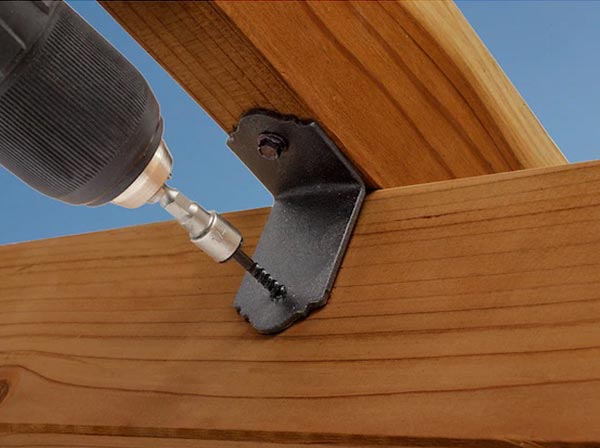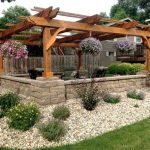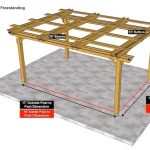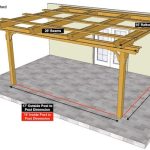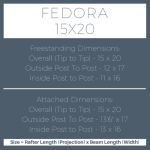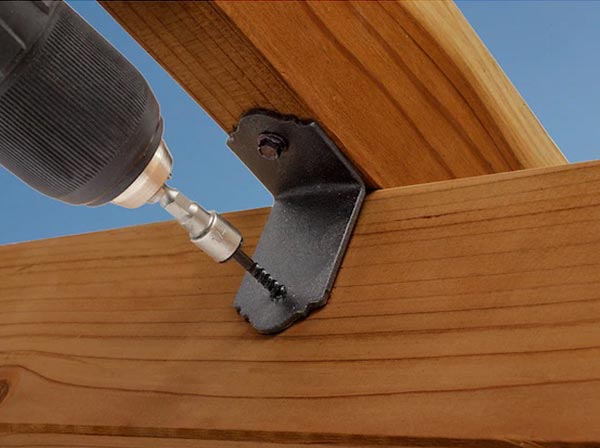 Fedora 15×20 Patio Cover Kits
$6,060.00 Free Shipping
Fedora 15×20 Patio Cover Kit Features
The Fedora 15×20 pergola kit comes standard with:
Double 2×8 Beams
2×8 Un-notched Rafters
6×6 Mortised Posts
2×6 Decorative Angle Braces
2×2 Top Slats
Stainless Steel Hardware
14-gauge Steel Angle Bracket Hardware
Optional Galvanized Post Mounting Hardware
Select your options below to customize your pergola kit: Wood Type, Freestanding or Attached, Post Length and Post Mounting Method, End Shape, and Post Base Trim.
Description
15×20 Patio Cover Kits
Fire up the grill and stock your fridge, because you'll probably turn into one of the most popular hangouts in the neighborhood with the modern style Fedora 15×20 pergola kit. Designed to withstand 160 mph wind gusts, this sturdy pergola design is a patio pergola you won't find in the larger big box stores. The superior construction that goes into our pergolas ensures you'll have a cover for your outdoor space that will be around for many years.
The Fedora pergola includes black powder coated angle brackets that add an extra level of stability and charm. Easy to install, the L-shaped angle brackets are both functional and decorative. Included in each kit, these versatile brackets join the rafters to the beam to create a secure connection that adds an extra level of structural stability to one of our most popular backyard pergola kit designs.
Offered in freestanding or attached, the 15×20 pergola kit can be ordered in pressure treated pine or western red cedar. Cedar can take stain or paint right away, and pine you can stain or paint within a few months after you assemble the pergola (gives the pressure treatment time to dry). Order your pre-cut pre-drilled 15×20 pergola kit today and get started creating your new outdoor retreat!