Vegetable and Flower Raised Garden Bed Ideas for Cedar Planters
Last Updated On May 10th, 2023 at 02:21 pm
Have you heard of the old saying, "carrots love tomatoes"? According to this phrase, growing these two vegetables together will increase the yield of both. This same principle applies to flowering plants too. Certain combinations not only look better, but the plants also stay healthier. Grouping together plants with similar needs will keep your raised flower bed blooming and vegetable garden producing all season long. If you're interested in getting your garden growing, read more to discover how to maximize your space with garden box ideas for gorgeous blooms and higher yields.
Companion Planting Guide for Raised Garden Boxes
This is the basic concept of companion planting, a gardening concept that has been around since the dawn of agriculture. The right raised bed companion planting garden layout will help your garden flourish!
Scientists have discovered that companion planting can make your plants healthier by:
Improving pollination: Grow plants that produce a surplus of pollen and nectar to attract beneficial insects that can help cut down on harmful pests.
Repelling harmful pests: Some plants repel pests you want to keep away from your fruits and vegetables.
Introducing essential nutrients back into the soil by fixing or breaking down nitrogen from the atmosphere.
Boosting biodiversity: By planting a mix of plants together, you will reduce the impact of diseases and pests that prey on a single plant family.
Coming up with a well-thought-out raised bed companion planting garden layout is critical because raised garden beds and planters are confined spaces — you need to pay special attention to the types of plant pairings to get the most of your crops.
How to Choose a Raised Garden Box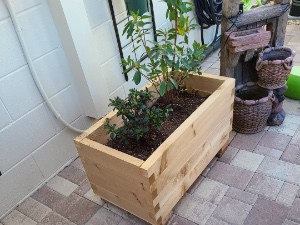 Once you have your companion planting guide mapped out, it's recommended to plant in natural cedar because the wood isn't treated with chemicals and is naturally rot-resistant. Our cedar planter box plans come in three sizes so you can choose the perfect cedar box for your space:
Small – 30″ L x 16″ W x 15″ H
Medium – 40″ L x 20″ W x 15″ H
Large – 48″ L x 24″ W x 18.5″ H
Cedar planter box plans come with all the necessary materials — pre-cut and ready to assemble with step-by-step instructions. Our 100% Western Red Cedar planters are extremely versatile and allow you to garden virtually anywhere — even your patio, deck or front porch.
Guide to the Best Plants for Raised Garden Beds
At this point, you may be wondering what to plant in a cedar planter box. What plants go well together? What vegetables grow well in containers? Can they be combined?
With all the different plants out there, we know how difficult it can be to decide what you should include in your raised bed companion planting garden layout. These companion planting guide tips will tell you all you need to know about the best plants for wooden planters and how to grow them for excellent results.
Plant Combinations to Avoid in a Raised Garden Box
Some plants don't play well together, and planting them near each other will not work in your raised bed companion planting garden layout. Some combinations to avoid are:
Carrots and parsley
Alliums (onion family plants) with peas and beans
Potatoes and asparagus
Radish and potatoes
Spinach and potatoes
Best Flowers & Herbs for Cedar Planters
Raised garden boxes are fantastic tools for keeping gardening simple. Many flowers, herbs and vegetables happily thrive in containers. Raised flower beds are essential in some environments where soil quality is subpar and digging in the ground isn't practical. The raised flower bed ideas that are most likely to succeed take into consideration how the plant will thrive, not just survive in a raised garden box.
The beauty of portable raised flower beds is that you can control the type of soil and how much water is in the container as well as its location. If a plant requires full sun, you can move the container to the east side of a tree or fence to get early morning rays. Similarly, you can position a planter into the shade or shelter it from heavy wind.
What Flowers to Plant in a Raised Garden Bed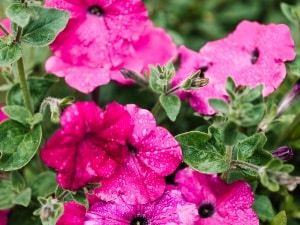 Flowers can really shine in raised garden beds, safe from critters that might eat their beautiful blooms or dig up their bulbs. Choosing what flowers to plant in a raised garden bed is a lot of fun when you don't have to worry about deer munching on your prized blooms.
Annuals vs. Perennials
Perennials are great because you don't have to plant them annually. Even though annuals have to be replanted each year, they are some of the best plants for raised garden beds because they offer continuous blooms and the ability to change your florals each growing season.
Some annual flowers that are ideal in raised garden bed ideas include:
Wave petunias grow best in partial shade and, with daily watering, can withstand the heat. They grow low and will fill in any empty spots in your cedar raised garden box. Wave petunias produce bell-shaped blossoms with beautiful waved edges, and their cascading blooms make them one of the best plants for raised beds.
Nemesia grows best in planters positioned for full sun. They grow in low vines and produce small multi-colored flowers that will add something special to a raised garden box.
Begonias have showy flowers that are true showstoppers. They combine patterned and variegated foliage with brightly colored blooms.
Coleus is grown for its colorful foliage. These favorite raised bed plants provide all-season color in any light conditions.
Herb Plants for Raised Flower Bed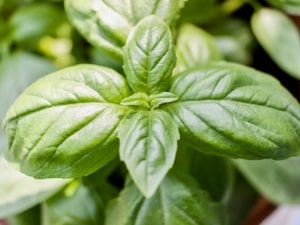 When you are thinking of raised flower bed ideas, don't forget the herbs! Herbs are some of the very best plants for raised garden beds and can happily grow together. Choose herbs that you like to cook with and place them in a raised garden box near the kitchen to add some spice to your nightly meals. Try these delicious choices:
Basil plants love plenty of sun and water drainage. A cedar container with holes in the bottom will provide a perfect home for your next pesto!
Thyme is easy to grow and hard to kill. This herb needs infrequent watering and will love full sun.
Chives love to be kept moist, and their small purple flowers will attract bees and other beneficial pollinators.
Plant Pairings That Repel Pests
Looking for a more natural way to keep some of the critters away? Incorporating the following combinations in your raised bed companion planting garden layout can drive pests away and result in a higher yield. All of these plants should be planted near or adjacent to the crops they are meant to protect.
Nasturtiums make good companion plants for broccoli and cabbage by keeping cabbage loopers away from your veggies. Cabbage moths will lay their eggs on nasturtium leaves instead, sparing your crops.
Dill can be paired with brassicas to attract beneficial wasps and help keep cabbage loopers in check.
Rosemary is good for beans and carrots since it can repel cabbage moths, carrot rust flies and other pests.
Cilantro can deter spider mites away from tomatoes.
Radishes will repel squash bugs and protect squash.
What To Plant in a Cedar Planter Box to Keep Your Patio Bug-free
If you want to keep insects away from your patio, try planting lemon balm, lavender, scented geraniums, marigolds and citronella — they act as a natural repellent. No bug spray or stinky candles needed!
What Plants Go Well Together to Attract Pollinators?
Bees and other pollinators are important for a successful garden. Consider pollinator-friendly plants when designing your raised bed companion planting garden layout. The following plants attract pollinators and can easily be added as a part of your garden box plan: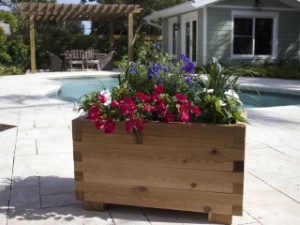 Rudbeckia
Clover
Parsley
Bee balm
Cosmos
Thyme
Buckwheat
Borage
Coriander
Sage
---
Assemble a Successful Garden With Cedar Planter Box Plans
We hope that this companion planting guide and raised garden bed ideas have inspired you to take your container gardening to the next level. Evaluate your raised bed companion planting garden layout and take notes throughout the season on what combinations perform the best. The best plants for raised beds can provide food and colorful patio decor all season with a bit of planning and care. Experiment with new varieties of plants until you find your favorite raised bed plant combinations. Gardening can be done in any size space when you use raised bed or planter boxes. Grow your best garden ever in your outdoor space with our easy-to-assemble cedar planter box plans and kit – order yours today!