Top Trending Colors for Spring Outdoor Design
Last Updated On December 5th, 2019 at 01:08 pm
Spring is a time for all things new, and outdoor design is no exception. Color is an easy way to update an outdoor living space and Pantone, a leading color expert in the design world, is always on top of the leading trends. The colors for this spring match our excitement for warmer weather and are bold and bright.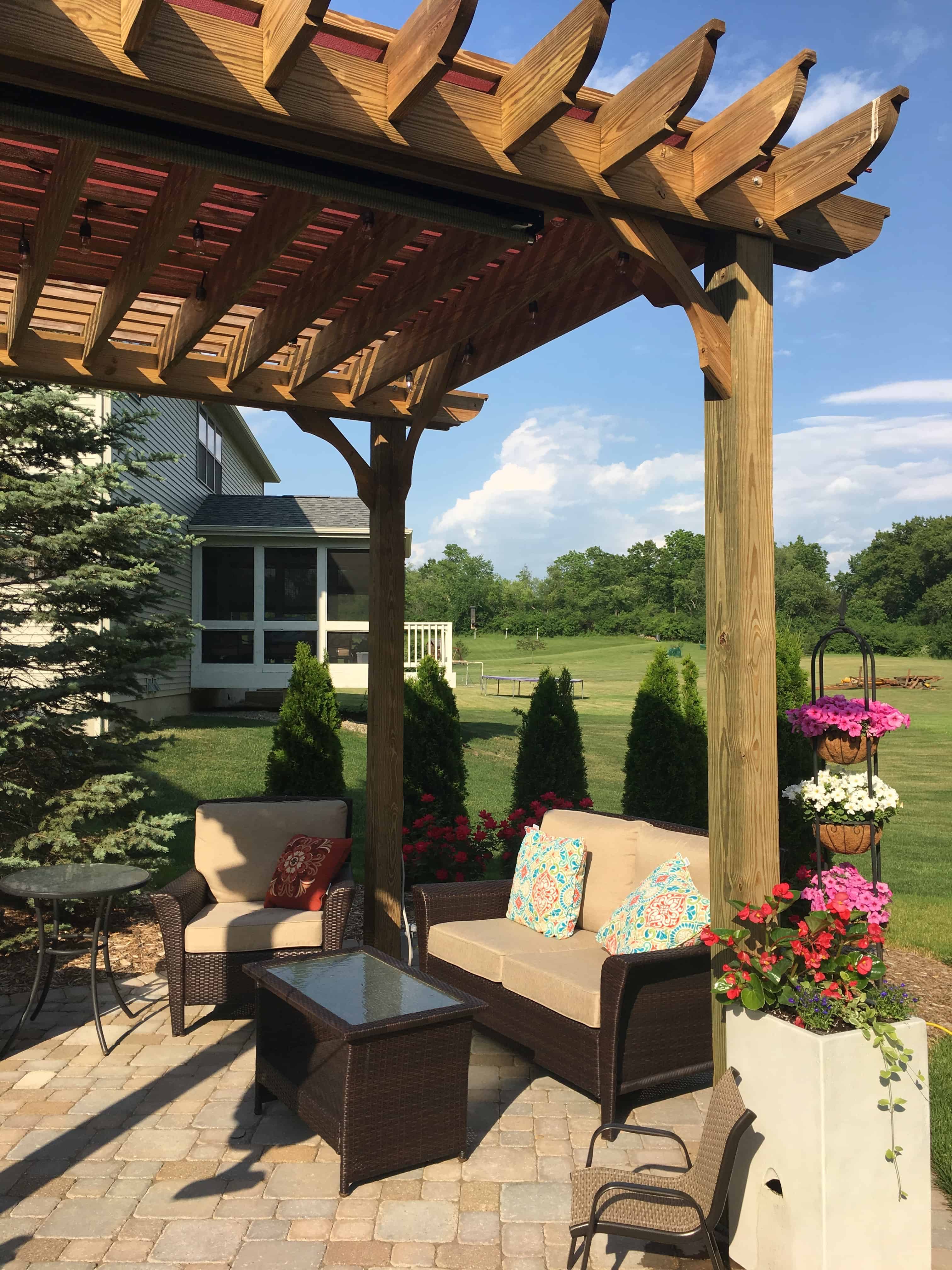 Everything about the picks for this season invoke the feeling of spring and that fun feeling you get when you look outside your window and see a flower peeking through the ground for the first time all winter. A soft grass green called Kale, a vibrant blue named Niagra, and a bold red named Flame are the three colors that speak most to me from this collection. They are bright enough that they pop against any neutral color you may have already existing in your outdoor space; but these colors are also muted just enough that they will not dominate the area.
How you want to utilize these colors goes as far as your imagination allows. Use color as an accent by painting a single wall that's a backdrop to a more neutral color like a pine or cedar pergola. Add it as a splash of color in the fabric of your chairs and other outdoor furniture, or if you are brave you could paint a whole table! Pops of these colors in your smaller outdoor decorations or even floral choices can add a bit of brightness to the area if you aren't feeing as bold.
I know I always feel more inspired as spring rolls in. So, go ahead and get creative with your outdoor room! No matter how you decide to incorporate these bold spring colors into your outdoor design, things will always look fresh when you add a bit of color to your yard.