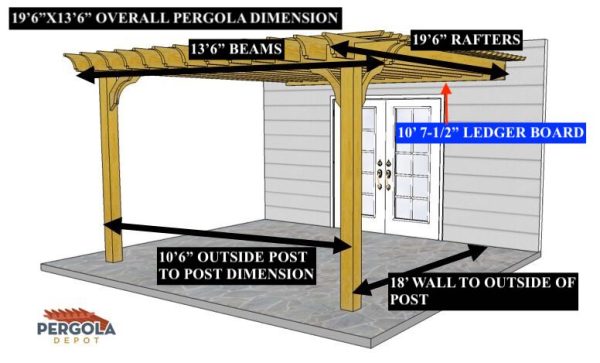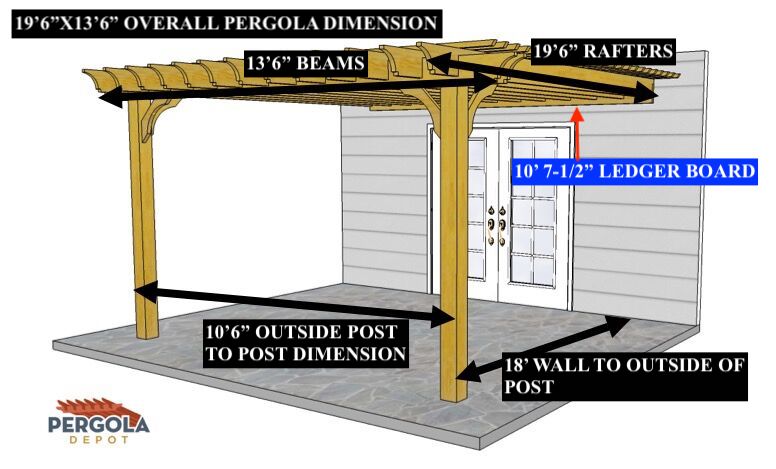 ---
---



SHAUN NICHOLSON UPGRADE TO A 19'6″X13'6″ PINE ATTACHED BIG KAHUNA FOR ORDER # 47464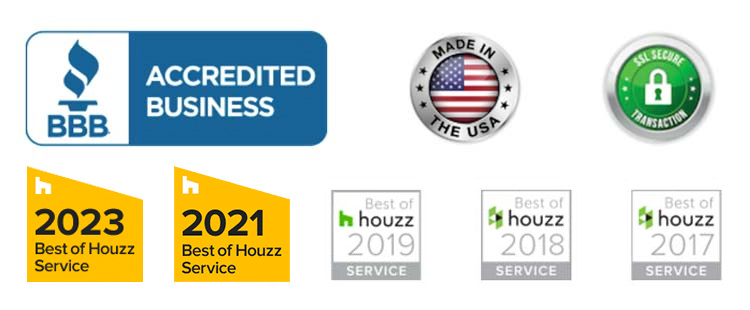 ---
SHAUN NICHOLSON UPGRADE TO A 19'6″X13'6″ PINE ATTACHED BIG KAHUNA FOR ORDER # 47464
Description
19'6″X13'6″ OVERALL PERGOLA DIMENSION
18'X10'6″ OUTSIDE POST TO POST DIMENSION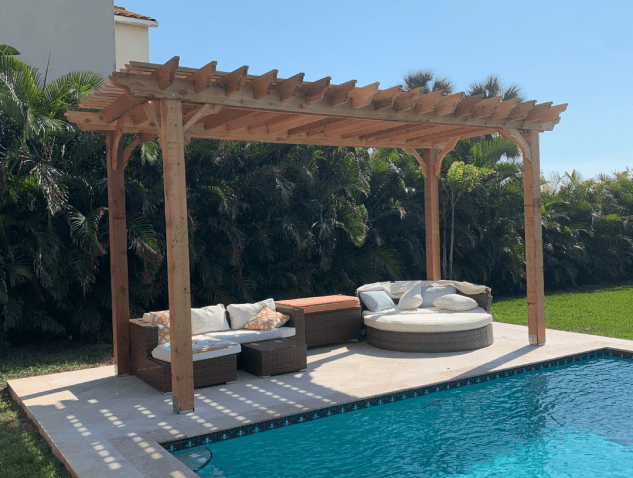 Pergola Depot got involved and went above and beyond to make sure that our pergola was delivered. The product and prices are great too.

How To Measure Your Space?

Frequently Asked Questions

Questions? Call, Email, Form
Let Us Customize Your Pergola Shopping Experience
Our world-class customer service team is ready and able to assist you with your questions. We understand that your needs are often unique and require special attention.
Call us now for expert assistance in choosing and configuring your ideal pergola kit.