Help Us Help with Hurricane Response
Last Updated On May 24th, 2019 at 03:26 pm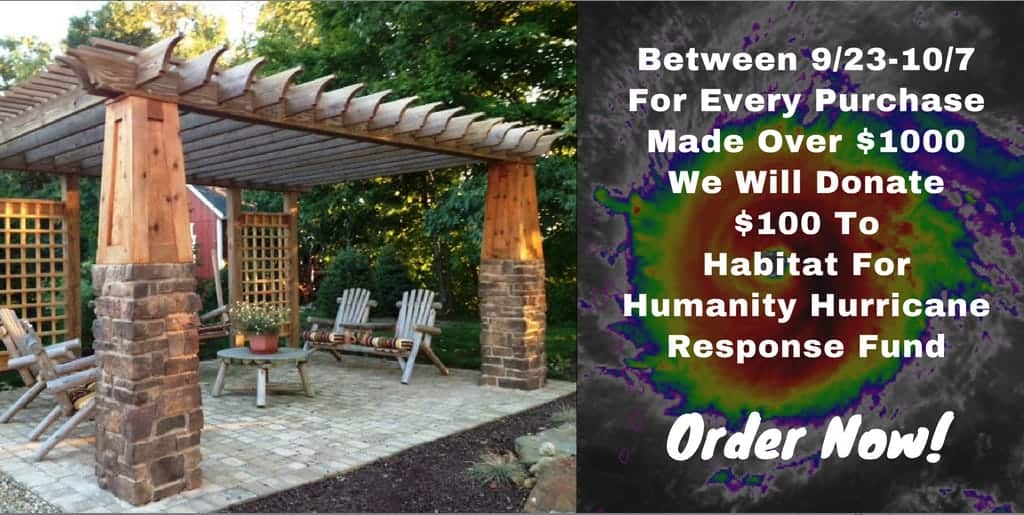 Help Us Help Hurricane Victims
Millions of people have been affected by the recent slew of hurricanes that have wreaked havoc over the past few weeks. There have been some major corporations stepping up and helping out Habitat For Humanity Hurricane Response Fund in a big way, and we would like to do our part as well.
So, for every purchase made between 9/23/17 – 10/7/17 of over $1000, Pergola Depot will donate $100 to Habitat for Humanity's Hurricane Recovery Fund.
Hurricane Response Help
If you've been waiting for a good time to purchase your new pergola, there has never been a better time than now. You can have the pergola that you've been dreaming about, and help out people in need all in one shot. 
Shop now for your pergola
, and for any purchase over $1,000, we'll donate $100 to the Habit for Humanity Hurricane Recovery Fund.